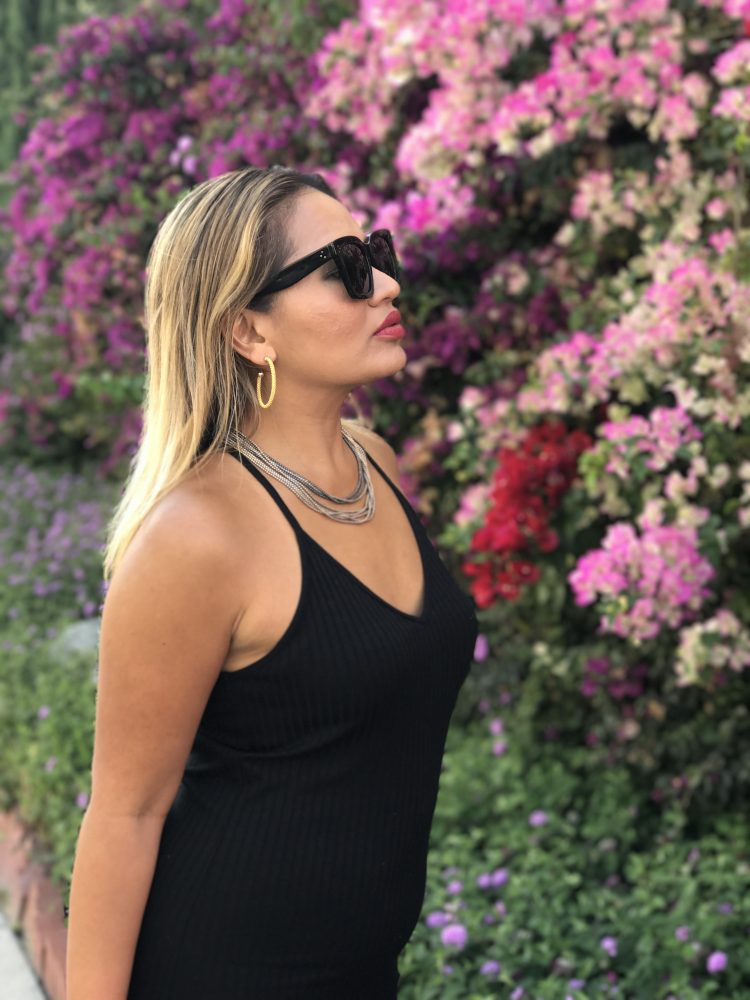 The way to get good at something is to learn from a master.  For Durrah Khalil that meant being a direct apprentice of Jimmy Choo.  She didn't stop there though.  She was also a trainee at Tiffany & Co., and received her degree in diamond grading and jewelry design from GIA in London.  Someone like Durrah Khalil doesn't set out to do small things with mediocre skill.  Durrah Khalil was born in Kuala Lumpur, grew up in London and is now based in Los Angeles.  Her company, Durrah Jewelry, designs and produces beautiful jewelry with an emphasis on classic and functional.  This is the beauty story of Durrah Khalil.
When I was a young girl I remember watching my mother at her dresser.  It had Hollywood lights all around it and she had a full collection of makeup that could rival a huge Sephora store.  Being exposed to makeup and the concept of beauty at such a young age has made me extremely happy to embrace the role of beauty and how it makes us feel. I feel that confidence is visible when we feel good and makeup can help give us that power.
The idea of "beauty" or "what is beautiful" stems from a healthy canvas.  Starting with skincare, I have a simple routine.  Once I realized that using too much product was not always better, my routine started to revolve around using Neutrogena Naturals cleanser, P50 by Biologique Recherche Balancing Exfoliator, and sunscreen of course!  As for makeup, I use a sensitive skin foundation by Cover Girl, eye shadow by Naked, and a bronzer by Mark.
My look has certainly evolved over the last year.  I mark this down to additional confidence that comes with maturity.  I am more aware of what suits my body and personal style now.  It makes me feel a bit better to know that my preferred look is "natural."  I'm not overdoing it in the makeup department – no more lash extensions for me.  I love it because it means I have more confidence and people love me for who I am.
The most beautiful person I know is my friend Katharina, she is a super trooper – we met when we were 14 years of age.  She is the mother to my godson and remains my number one cheerleader.  She's a former lady boss and is now a full time mother and fitness bunny.
I really wanted to try the unicorn eye shadow trend but I am not sure where to start. Perhaps I should get a professional service like Beglammed to show me how it should be applied.  My favorite trend product right now is the Lip Slip by Sara Happ which was introduced to me by Beauty Editor Alexis Farah.
If I could only wear one beauty product, it would most definitely by Nuxe Body Oil.  It makes me feel like a goddess!
That was the #IWASW beauty story of Durrah Khalil!