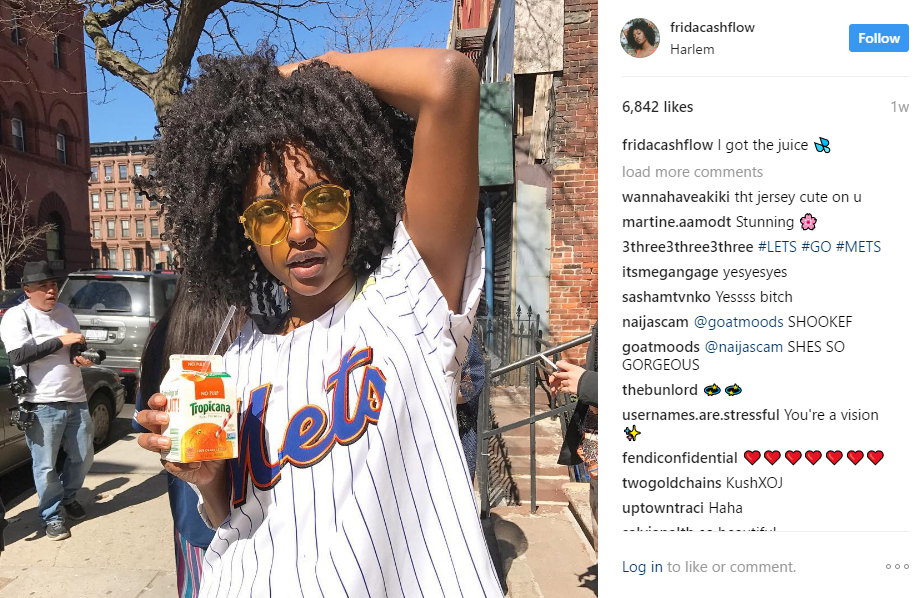 I Got The Juice (@fridacashflow)
Why important/interesting: baseball.  No, beauty.  No, baseball and beauty.  And the fact that LoveRealBeauty founder Jeremy is a huge Mets fan.  Who knew?  We don't jest, yet this does have relevance.  Baseball = springtime = new beauty = summer beauty is just around the corner.  Even if you're not on the 7 Train to "Shea" (screw you "Citi" people!), you must know that the juice is spring and summer fashion and beauty.  Delicious.  No go get busy getting your summertime makeup collection ready.
Why Are So Many Makeup Companies Treating Women Like Children (The Cut)
Why important/interesting: there is a theory that makeup is a childish thing.  The Cut (NY Magazine's beauty/fashion affiliate-section) makes the argument that several trends in makeup are obviously childish and thus brands are treating women like children.  Not sure about this.  Yes, sparkles, shine, bright colors and unicorns are in vogue.  However, this might be less about treating women like children and more about giving makeup some pizzazz beyond nude colors, the conformation of the "Addicted To Love" era, and makeup as an expression of art.  You decide.
Makeup You Didn't Know You Needed (New York Times)
Why important/interesting: primers that double as lipstick?  No.  Not even close.  The Times is making the case that some makeup functions are suspect for their utility. Moisturizing your nails is probably something that you don't actually need a specific product for (unless you have gross nails that is…).  Products that sell based upon a wide utility are definitely suspect, although we once had a friend that… nope, not going there.
Walgreen's And NYX Professional Makeup Products (Yahoo)
Why important/interesting: even the drugstores get the fact that half of what's in a millennial's makeup drawer is not currently purchased at a drugstore.  "Drugstore makeup" (or "pharmacy makeup") tends to imply a cheap, staple product.  Think Mascara or lip balm.  NYX is an "attainable luxury" brand and has good production qualities so far. It wouldn't surprise us to see more quality at the drugstore's makeup counter soon assuming brands are willing to go for total addressable market at the risk of brand dilution.
7 Sunscreen Mists That Won't Smear Your Makeup (Essence)
Why important/interesting: although we harbor suspicions of weightless sunscreens and those that spray on dry, getting the sunscreen makeup combo correct is no easy task.  We grew up when sunscreen was like olive oil.  Literally.  It was disgusting.  Applying over your makeup?  No way.  Now, with these new (i.e., better) sunscreens, this idea is possible.
Nars Cosmetics + Charlotte Gainsbourg (Vanity Fair)
Why important/interesting: women of Williamsburg and Pont Alexandre are swooning for this ultimate chic combo.  Hipsters of international makeup unit!  She's beautiful and Francisco can spot a marketing opportunity from almost anywhere.  We approve.  Go get your Birkin bags and unwashed hair to the smoky cafe now!
Megyn Kelly Demands Edgy Makeup Look On The Today Show (Radar Online)
Why important/interesting: first off, we love Megyn.  Hell yes, empowered woman! Secondly, we don't really see how big deal – Megyn wants her own makeup look and her own makeup artist (Vincenza Carovillano).  Really?  This is a fight?  Megyn already won. She's been hired by NBC at a huge cost.  Lady knows what she wants, knows her own beauty routine and how to get it.  We applaud you Mrs. Kelly!