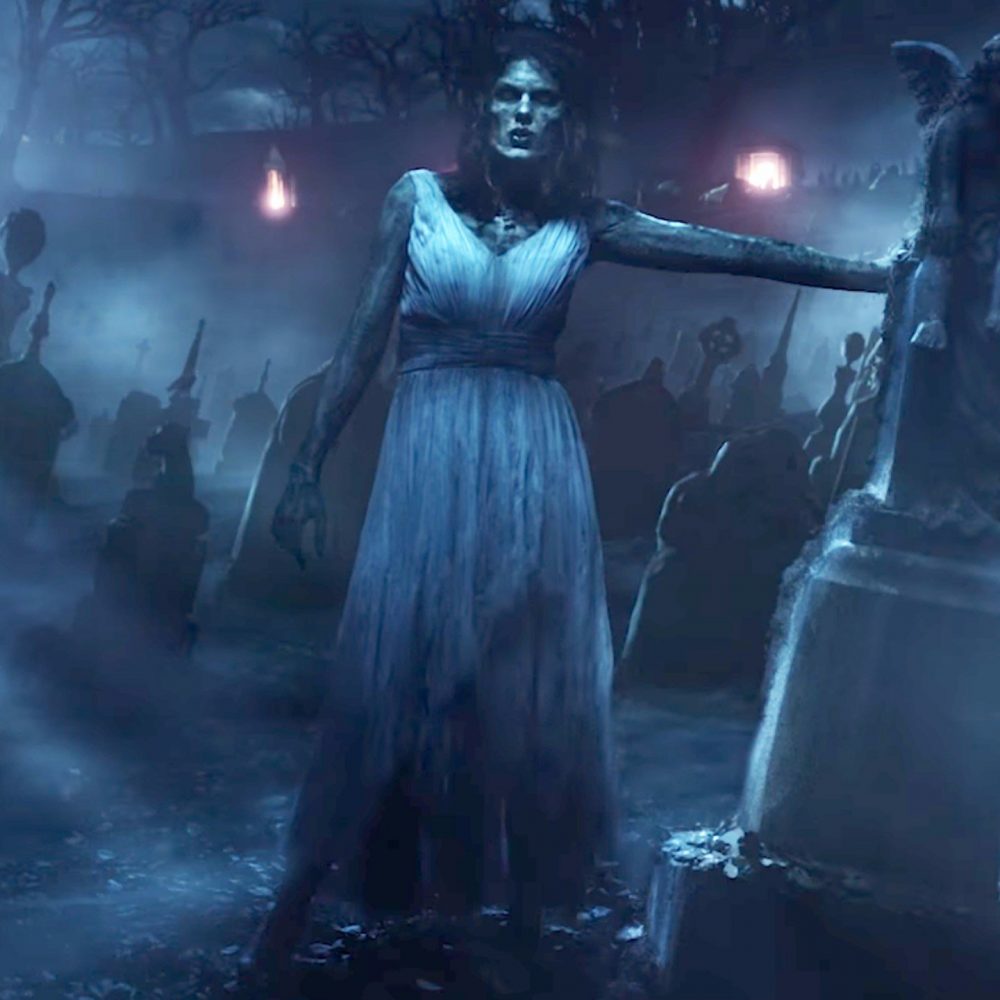 By now everyone has pretty much seen Taylor Swift's new music video "Look What You Made Me Do."   With the 30 second release of her zombie makeup transformation and Halloween coming up, here is how to turn yourself into a zombie like Taylor.
Scar wax is often used to create a different texture to skin.  In the beginning of the makeup video, it looks like that was used on her face to transform her beautiful face into a hideous animated corpse.  Liquid latex is used to give ripped and flaky looks to the skin. You can also try using Elmers Glue.  You can take the liquid latex (glue) and layer one ply of toilet paper, apply to skin, add liquid latex (glue) to the top and let dry.  Apply as many layers as you want.  Once dry, lift up or rip it to get the effect you desire.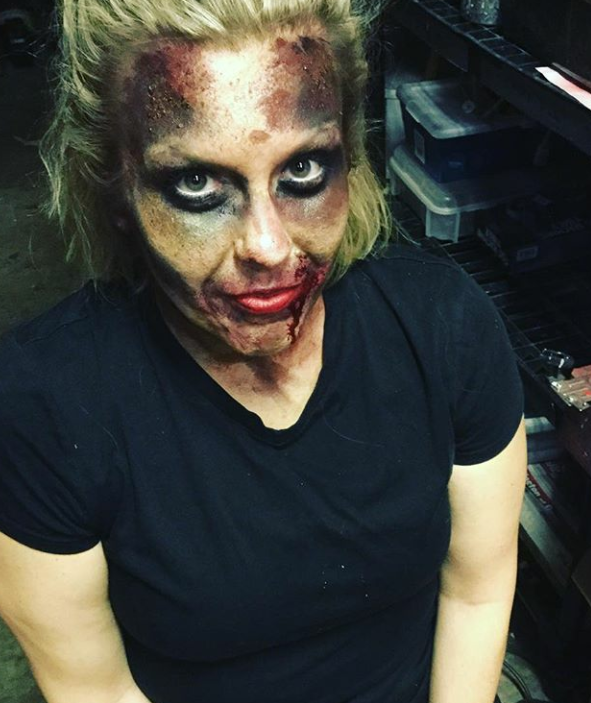 Taylor didn't have any blood, but for Halloween fake blood is a great addition under the ripped skin on a zombie.  Don't forget to blend the ripped skin in with foundation or whatever color you are using for your "un-dead look."
Veins are also a great addition to helping to make your look more creepy.  While Taylor's team used airbrushing to create the veins, you can easily use many other techniques.  Eyeliner pencils in blue or dark purple can be used.  A tiny makeup brush dipped in water (or Mac Fix +) and then in the eyeshadow of your choice can also be used. 
Mehron FX
creams and many more products can be used.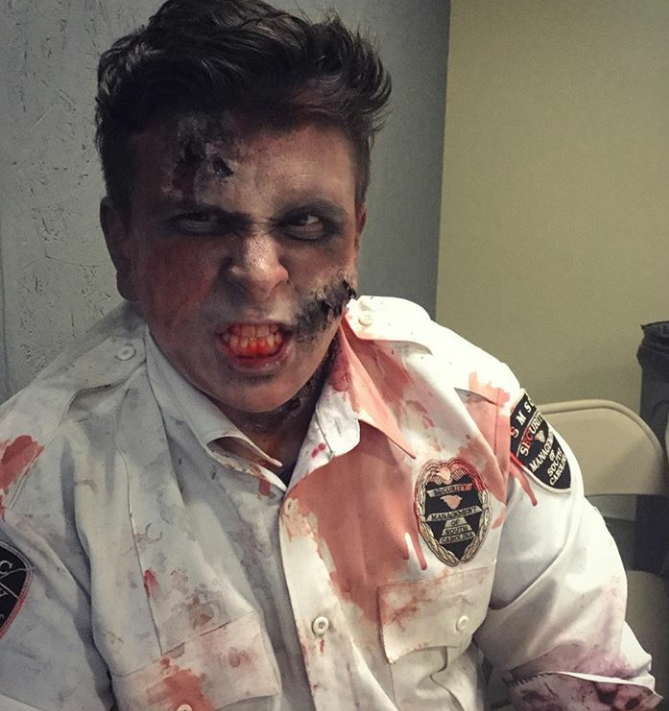 Adding cosmetic dirt powder will give you the look that you have crawled out of the grave, which is a great added detail, but definitely not a requirement to becoming a zombie.  The final addition in any really creepy Halloween look is contacts.  Now you can find affordable contacts all over the web.  However, I would look at reviews and make a more informed decision – especially when dealing with anything touching your eyes!
It's important to note that there are no rules when applying Halloween makeup.  Ask three different makeup artists, and you'll get three different answers.  Never fear though!  Makeup is supposed to be fun and experimenting with Halloween makeup is even more fun.  Now go get gory, bloody and zombified like Taylor!  Zombie makeup rules!