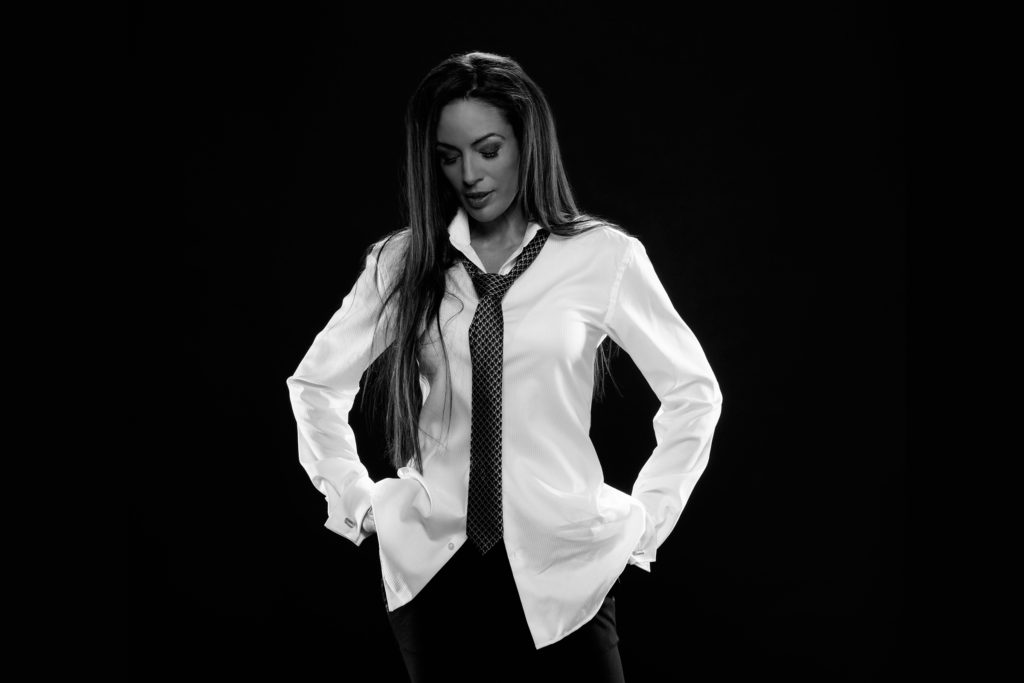 Virginia Stone is a wildly passionate woman, always growing and challenging boundaries and the status quo.  Virginia is a "doer," never complacent, and never quite predictable.  Virginia Stone is the Founder and CEO of her eponymous beauty products company.  She is also an artist, innovator, best-selling co-author, and master formulator specializing in green chemistry.  Beyond that, Virginia Stone is a humanitarian, animal lover, environmentalist, free spirit, and world traveler.  This is the #IWASW (Interview With a Successful Woman) of Virginia Stone!
I wasn't taught about beauty and makeup, and wasn't allowed to wear it.  I was told I was ugly and fat, and that no man would love me.  I ran away from home at age fifteen, and I started exploring with skincare, makeup, and self-care, using magazines as my muse.  I have always preferred a more natural look.  Additionally, I have been slathering moisturizing cream on myself from head to toe since I was a teenager.  I have also always taken care of my hair with the theory of "less being more" and always preferring to air dry.  When it comes to makeup, I prefer nude and neutral tones, and I always use natural mineral makeup.
True beauty is found within the depths of the soul.  It is not external or skin deep, it resides within our character, our authentic self.  To love yourself, both the positive and perceived negative, the light and the dark – that allows pure beauty to flourish.  To be beautiful is to be honest, kind, authentic, genuine, intelligent, and passionate about what lights you up on the inside.
I am a gypsy soul with a wild spirit, fueled by the energy and beauty of nature.  Therefore, I prefer a natural and healthy look when it comes to beauty and skincare.  I believe if you take care of your skin, your natural beauty will shine through.  I have dedicated seventeen years of my life to mastering the art of green chemistry and offering products that are healthy yet exceptional and luxurious.  I love excellence in craftsmanship, quality and unforgettable experiences, which are infused into my brand with passion and artistry.  I am a self-proclaimed addict when it comes to my skin care, I cannot go a day without it.  I have dedicated my life to perfecting skincare.  It is my own personal love affair!
I don't follow trends or fashion rules, I simply wear whatever suits my mood and personality.  I am just as happy in a power suit, as I am in yoga wear.  I do tend towards a more masculine look and feel at times.  I absolutely love a man's dress shirt and tie with a pair of stellar cuff links.  On casual days, I love to wear men's briefs and a great t-shirt and hoodie.  The one thing that always stays constant with me, is my strong desire to be barefoot.  When I am not working I am always shoe-less.  I love to feel a connection with nature by having my feet on the ground.
I spend around fifteen minutes getting ready (that includes hair and makeup).  I get bored if it takes any longer than that.  There are so many other interesting things I would rather be doing.  My favorite products are from my own Virginia Stone line.  I look forward to using them every day, I am quite simply addicted.  Like I said, skincare and developing my company has been my life's passion.  I wouldn't have invested seventeen years of my life for anything less than exceptional!
If I had a daughter and had to explain the concept of "beauty" to her, I would tell her not to care what society thinks.  Who cares what others think?!   I'd advise her that women need to find beauty in themselves.  Never rely on others to do that for you, or you will always be disappointed.  On a less philosophical level, I would advise a daughter (or any woman) to use quality moisturizing products and start at an early age.  It is a huge key to keeping your skin beautiful and youthful looking.
As it relates to a son or any man, the highest compliment I can give (i.e., to a man), is to tell him he is beautiful.  A beautiful man is comfortable with both his feminine and masculine attributes.  He can be confident yet humble, strong yet vulnerable.  A man who has found this balance physically, mentally, and emotionally will naturally be attracted to the genuine beauty within others.
Without hesitation, if I were stuck on a desert island and could have only one beauty product with me, it would be Eyes for Jasari by Virginia Stone.  There isn't a product that compares on the market today.  I would bathe in it daily if I could!
And that was the #IWASW with Virginia Stone!