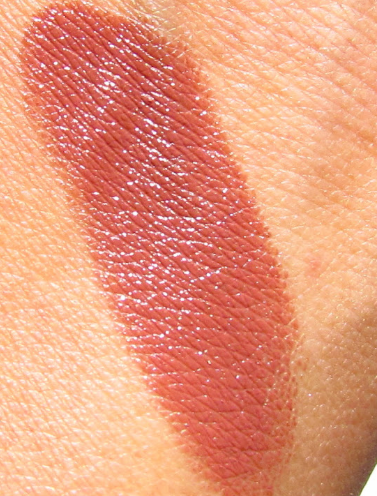 Revlon lipstick is something that we often take for granted.  It's so easy to get uber excited to go to a Sephora or Ulta to buy the new, best, lipstick.  Often times we automatically gravitate towards the top of the line (and top of the price range) lipstick. However, that completely ignores some of the best and best selling lipsticks out there.
Revlon's Super Lustrous Lipstick in Rose Velvet is the queen of the drugstore lipsticks! Again, Revlon lipstick is the queen bee!  It's the type of beauty product that you can count on.  You might even Revlon lipstick it without thinking about it, it's that good.
Last year there was a 1990's resurgence in the brown-red lip color that everyone was wearing during the fall.  Revlon's "rose velvet" color fits perfectly in that trend while giving it a summery update to liven up any look.  It might just be the perfect mixture between a pink-mauve and slightly brown tone.  This Revlon lipstick in rose velvet can be dressed dressed up or down for any occasion.  For many months of the year, rose velvet from Revlon can be your "go-to" color.  It is very utility in that sense.
In terms of longevity, this Revlon lipstick is middle of the road.  It's not stuck on like a matte lipstick, but sometimes you want something a bit more comfortable.  That's especially true for the summer months.
While this Revlon lipstick doesn't last a terribly long time without the need for refreshing, it's very comfortable to wear.  It has a light, smooth quality that feels moisturizing.
Another positive to this Revlon lipstick is the price.  Simply stated, it is priced very cheaply for the quality and look.  It can be purchased at around the $5.00 mark.  That's the definition of quality drugstore cosmetic purchase!
Revlon Super Lustrous Lipstick, Rose Velvet can be purchased from the company HERE
Do you have a product you'd like to see me review? LET US KNOW!