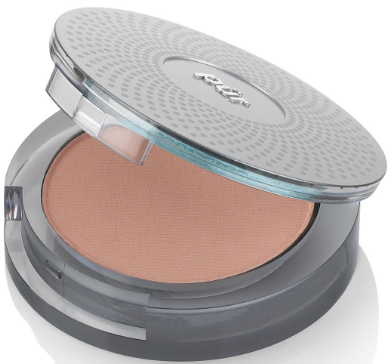 Sometimes you just forget about a product because you use it every day.  It's so good, that it almost becomes second nature.  It's there and it's so dependable that you forget how good it is.  That's the story with my favorite daily bronzer, Pür Cosmetics Mineral Glow.   Pür Cosmetics Mineral Glow has been giving me a sun-kissed glow ever since I started using it.  I'm so happy did!
Pür Cosmetics is primarily a mineral-based makeup and skincare company that has many products ranging from cleansers and oils, to lipsticks and eyeshadows.  The scope and amount of 100% cruelty free products from the brand is very impressive.  In addition, this is a multi-functional brand.  Pür Cosmetics is no one trick pony and didn't make its name on a single, speciality product.  My point is that they produce many different quality products.
The Pür Cosmetics Mineral Glow has a slight sheen to it which is very unique.  It's not your average matte bronzer (i.e., not really for contouring).  This one truly makes you glow.  It is perfect for like bronzing right under the cheekbones and on the tops of the temples.  My favorite way to apply it is with a big fluffy brush.  It always makes me look like I've had time in the sun, without the worry of getting burned!  Since there is a bit of shimmer, it makes for the perfect summertime, back from the beach, shine.
Even though I truly wish this bronzer came in other colors for deeper and fairer skin, it's still a wonderful product.  However, it does come with a bit of a hefty price tag.  At $25 for a .35oz powder, one does have to consider the price for a multi-tasking product.  At the end of the day, I'm all about that summer glow and this is a staple in my makeup kit.  It's a consistent, quality product adding fun to my daily look.
The Pür Cosmetics Mineral Glow can be purchased from the company HERE
Do you have a product you'd like to see me review? LET US KNOW!