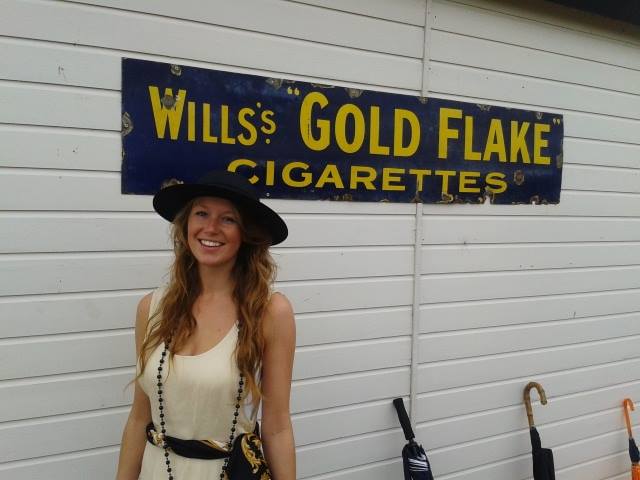 Nikki Gillatt is not only an up and coming talent in the engineering world, she's also an accomplished race car driver.  Yes, vroom, vroom.  Race cars.  That's just the start. Nikki works for Caterpillar Building Construction Equipment in Leicestershire, UK, where she founded Women In Networking at Caterpillar which brings together some of the finest female engineering minds in the world.  When not working, Nikkii is racing in the Britcar series at some of the most prominent tracks in the world like Silverstone and Donington where she is also a Fire Marshall.  In her spare time, Nikki rides her horse Jack.  This is the beauty story of Nikkii Gillatt.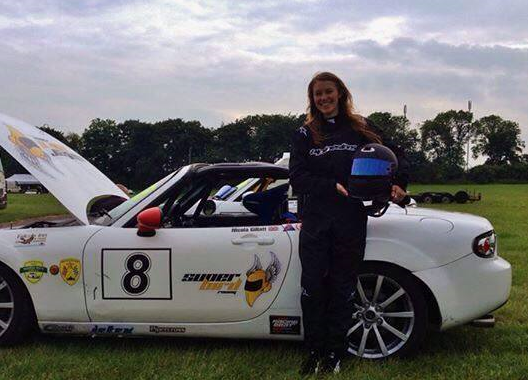 I remember my sisters and I doing each other's hair and makeup, taking loads of photos and selfies. This was part of growing up.  It was girls being girls and wanting to investigate the world of make-up.  That's how I started to conceive of beauty and makeup.
My concept of "beauty" or being "beautiful" is "natural beauty" means being confident without makeup and not covering your real self.  It means being confident with your natural beauty and using makeup only to enhance your beautiful features, not to hide them.  In essence, I believe less makeup is often more as it shows real beauty.
I wash my face every morning with cold water and every night with warm water.  If I wear makeup I ensure that I take it off before bed with a face wipe before washing my face.  I think it's important to moisturize my skin, head to toe!  Because I frequently work with my hands, they frequently need extra lotion.  It's definitely important to have happy healthy skin.
On a daily basis, I might wear mascara or blush.  It really depends upon the day and what I have to do at work.  Some days can be long and arduous and are better for #nomakeup letting the skin air out so as to no clog up the pores.  As for my hair, I let it dry naturally sometimes using mouse to hold the curls.  I have my natural hair color, but recently dyed the tips.
I used to buy a lot more clothes.  Now, this is something I only do to treat myself.  In fact, my daily work outfit is beige Dickie's cargo pants.  They're a bit baggie, but nothing that a belt can't fix.  I also wear steel toe cap boots.  I guess I counterbalance my daily work outfit with my usual mascara and blush and my finger rings.  I also treat myself to new clothes or fashion purchases once in a while.  I recently purchased a Fred Perry shirt-dress, some white converse sneakers, and new sunglasses for my summer holiday.
My mom and sisters are the most beautiful people I know. They are my role models and they inspire me.  Mom looks great at 50 years of age, after having four girls and working so hard with a high pressured job.  From Director to Non-Executive she doesn't show a wrinkle!
She spends her days outdoors with our horses and in the garden.  Her skin is amazing. She has beautiful freckles and always looks so healthy and glowing.  She hardly wears makeup except for a touch of mascara.  The most beautiful thing about mom is her personality.  She's a good listener, calm, and the least selfish person you'll meet.
My sisters are just stunning, perfect physique, tall, and confident.  One is a Solicitor, one a Dietitian and the other a Journalist.  They all wear varying degrees of makeup.  However, it is their personalities that make them beautiful.  They all have great hearts and minds with a generous spirit.  They are simply great to be around and always caring.  Beauty is about having the whole package!
When I do get a chance to dress up for a meal out or for cocktails, I love to wear Yves Saint Laurent Foundation and Primer.  I'm in love with it!  I hate foundation as it always feels so thick and clogs.  However, this product feels so light and gives me a lift in color and more of a glowing look.  Lastly, if I could only wear one beauty product, it would be MAC blush – love it!
This is the beauty story of Nikki Gillatt.