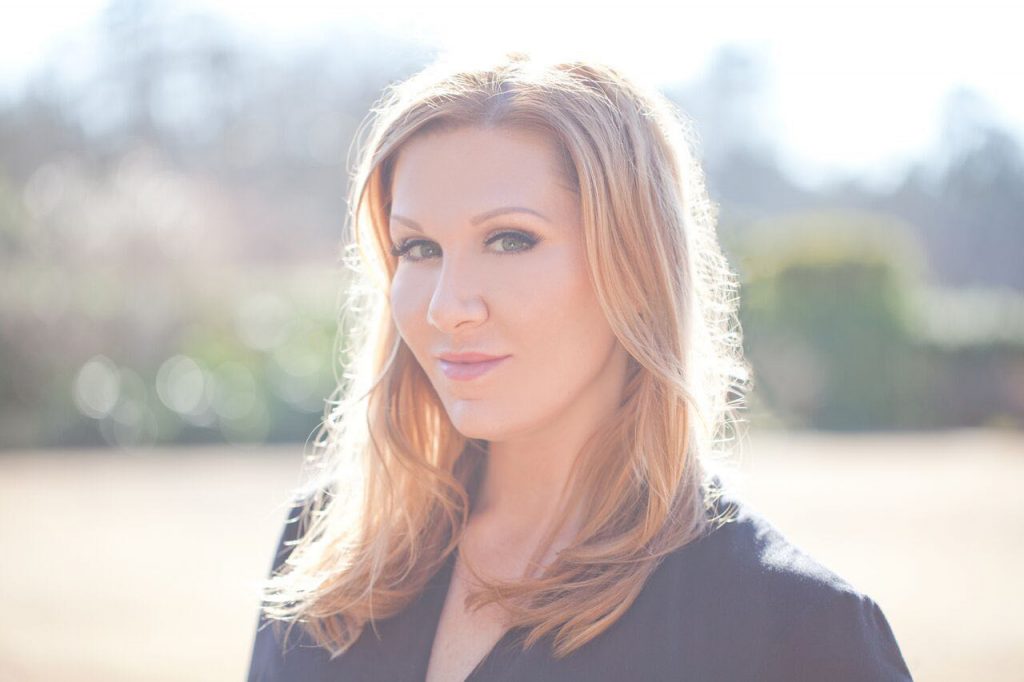 Traveling the world for business, Nicki Carrea understood that numbers matter.  Success in a Fortune 500 environment was nice, but the numbers Nicki found more important were "in her face."  Always interested in beauty and makeup, Nicki Carrea unleashed her curiosity to study skin care products.  The numbers were staggering – huge amounts of chemicals, unregulated ingredients, and a fundamental consumer misunderstanding beset the beauty industry.  Armed with that knowledge, Nicki set out to change the ingredient approach to high quality skincare.  She quit her job and founded Genuine Glow Skincare which produces natural products that actually work.  This is the beauty story of Nicki Carrea!
One of my earliest memories about beauty comes from watching my grandmother apply Oil of Olay face cream every morning.  I can still remember the smell of it.  As early as five years old, I would sneak into her bathroom and apply it to my own face.  Of course she knew I was doing this and would be sure to tell me how beautiful I looked after I put it on. This routine went on for more than a decade.  This shaped my own view of beauty because it showed me beauty products were more than something we applied to our skin. They had the ability to bond, help establish a connection, and make memories.
My concept of "beautiful" is confidence.  It is a confidence that allows a woman look the way she wants to look.  Perhaps that's sporting a make up free look, perhaps it's having purple hair, or perhaps it's getting all done up with eyelashes, contour, and curls.  There isn't any way you are supposed to look.  Look how you want to look, and as long as you feel good in your skin, and you feel confident – you will emanate beauty.
My beauty routine tends to focus on skincare and doing so in a consistent manner. When I started focusing on the health of my skin, my skin issues and problems went away.  This has helped me feel much more confident in my own beauty.  Now I feel just as good in yoga pants as I do in a beautiful dress.
Over the last year I moved from the Southeast to New York City, and I definitely had to adjust my daytime wardrobe.  NYC is a walking city, so I've had to invest in comfortable shoes, keep my purse on the smaller size, and be cognizant of the weather.  As a business owner, I'm always bouncing around from meeting to meeting so I don't want to be that person on the subway with an unnecessarily large bag taking up space, or walking on the sidewalk in shoes that slow me down.  I have places to go!
I love that the style culture of New York allows most anything to go.  You will see it all here!  The city is bustling with energy, different perspectives, and cultures, which allows women freedom to find their own styles.  Everyone can fit in here because the city is large and diverse enough to accommodate all!
The most beautiful person I know is really everyone in my life and everyone I encounter.  I know that sounds cheesy, but I really believe you find what you look for.  So much of our own happiness and our concepts of beauty, depend on how we choose to look at the world.  I choose to see beauty in everyone.
Since I work in skin care I don't wear a lot of makeup, but I really want to learn how to use a highlighter.  I tried it a few times and it just didn't look right, so I should probably watch a YouTube video on how to apply it.  I was recently at an event and given a trèStiQue Highlight Stick.  I was told it's super easy to use, so I plan to start using it soon.
If I could only wear one product it would be Genuine Glow's Day Glow™.  It was our very first product and formulated to be a multi-vitamin liquid moisturizer for your skin.  It's made my complexion incredibly healthy and strong.  I've been using it everyday for over two years and I can't imagine putting any other moisturizer on my face.
That is the beauty story of Nicki Carrea!