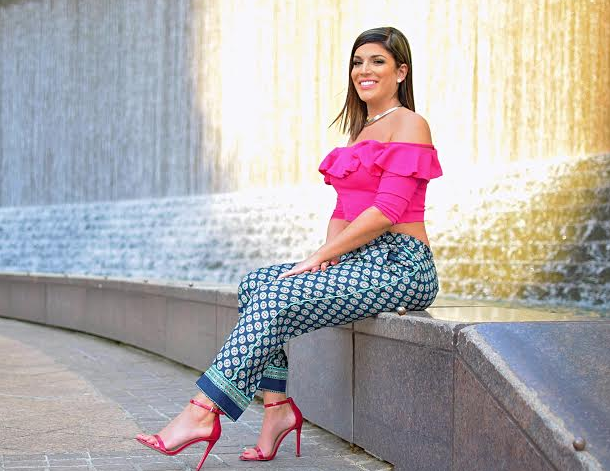 Nicole Nemiroff has lofty ambitions to build a beauty and cosmetics empire.  One step at a time.  We applaud her for the ambition and note how much she has already accomplished. With a dream and a license as an esthetician, Nicole moved to Atlanta three years ago.  In that time she has accomplished the first step by opening Nicole's Beauty Lounge ATL which specializes in brows , lashes and waxing.  This is the Makeup Story of Nicole Nemiroff. 
I have always been complete fascinated with everything beauty, ever since I was a child!  I used to do beauty make overs on my friends and family even when I was very young.  As I grew up, I realized that beauty was my passion and I knew that I wanted a career in beauty.
I left my hometown of Pittsburgh in 2014 and moved to Atlanta determined to make my mark as a licensed esthetician.  I am well rounded in the beauty industry, from laser hair removal to cellulite reduction.  However, I found my niche in doing eyebrows and specializing in luxury wax services.  After a few years working in other salons, I was finally blessed to open my own salon in September of 2016.  I have singlehandedly serviced over 3,000 brows at this point.
The concept of "beauty" represents anything natural and effortless.  I don't believe in changing the way anyone looks, but only highlighting and enhancing their natural features.  That's why I feel so passionate about what I do.  I'm helping people accentuate their own beauty.  For example, I wear very little makeup day-to-day because I don't believe in hiding my real face.  Accentuate your beauty!
My favorite thing about being in the beauty industry is that I get to see how appreciative my clients are when I help them highlight and accentuate their beauty.  It's a great feeling to help someone feel good about themselves – about how they look.  I always come into contact with such great and genuine spirits.  I love to reflect in a job well done and learn from what I can improve.
My beauty icon is Tyra Banks.  Hands down, she is timeless. I respect her because she has created many  lanes into the beauty industry.  I also think Gabrielle Union is amazing.  She is a "real beauty" to me.  Real beauty is someone who is comfortable in their own skin and confident with being natural with no makeup. She displays just that.
The one beauty trend I want to try this year is microblading.  It's an awesome and natural alternative to brow tattooing.  At my salon, we are starting to offer this service now. This services will give your brows fullness and will last 1-2 years!
If I could only wear one beauty product it would be tinted moisturizer.  It gives a touch of color without turning into a full face of makeup.  It always looks great on its own.  I swear by it.