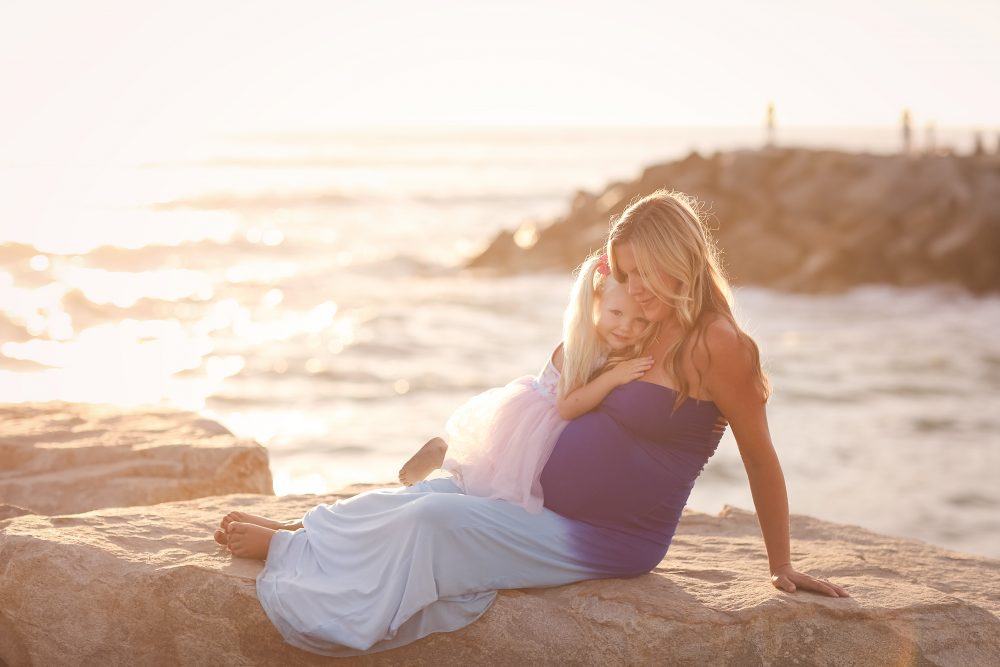 Born and raised in San Diego, California, Lindsay Cuker is no mere "Cali Girl!"  She's a successful businesswoman, mother, passionate citizen and frequent traveler.  Lindsay Cuker is currently the National Accounts Manager for Osmosis Skincare, where she has worked for the past eight years.  But ask anyone about Lindsay Cuker, and they are likely to say the same thing that her Instagram account states "Wifey to Aaron and mama to Ava & Curren."  Of course the next sentence says, "always creating new adventures!"  This is the LoveRealBeauty #IWASW beauty story of Lindsay Cuker!
I struggled with acne as a teen.  It wasn't until I was instructed to change my diet that my skin started to clear up.  I limited dairy and sugar and it completely transformed my skin both on my face and body.  The keratosis pilaris started to improve on my arms, the inflammation in my cheeks started to disappear, and the acne on my chin went away.  I remember being fascinated with skincare and how everything we put in our body is also connected to our largest organ – our skin.  I liked using products that were gentle.  I really couldn't use anything that was too harsh or acidic.  As a result of all of these experiences, skincare became one of my passions.   Now I am a complete beauty junky!
Beauty is about being authentic, loving yourself and loving others with gracefulness and kindness.  It's also a reflection of your inner self.  I treat my whole body with respect by eating healthy, exercising, and using products that are natural.  When I wear makeup, I don't wear it to cover up, I wear it to enhance.  When I educate on the benefits of mineral makeup, I educate women on enhancing their natural beauty.  We never want to cover up imperfections.  The imperfections are what make us beautiful.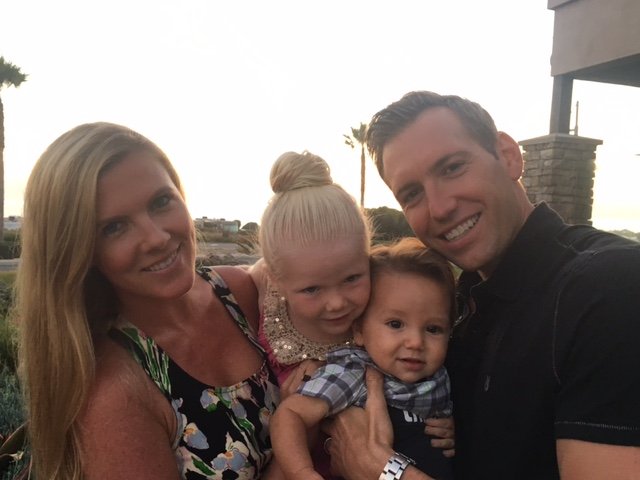 I am a mom of two.  My daughter (Ava) is four and my son (Curren) is 10 months old.  My style has definitely evolved since becoming a mom. I like comfort but as a working professional, I gravitate towards flow-y blouses with a fitted skirt or a structured dress.  I definitely like my look to be a reflection of my personality and style. I do have a shoe obsession, so you will always see me in a stiletto or bootie. But, they have to be comfortable!  For my beauty routine, I don't have much time in the mornings so I typically apply a cc cream as a tinted moisturizer and a pressed powder.  I have lash extensions, which I LOVE because I can wake up in the morning and not have to do much with my eye makeup.  I use bronzer for my blush and contour.  I'm a southern California girl, so I always have to have a bronz-y glow on my skin!
My grandmother is the most beautiful person I know.  She is the most intelligent, hard working, warm-hearted person I know.  She grew up in South Dakota during the Great Depression.  She worked as a nurse and moved to California after saving every penny.  She met my grandfather and had six kids in nine years.  Together they created an empire building hotels all over the West Coast.  She has told me several times that her most rewarding years have been during retirement, focusing on giving back to the community and those in need.  And, she loves spending time with her twenty grandchildren!  Her story is so inspiring.  I will be lucky if I can accomplish event a fraction of what she has accomplished in her lifetime.  I am so lucky to have her as a grandmother and she will always be my mentor.
Working in the beauty industry, I see a lot of new trends, especially in eye makeup. Bright, bold eye liners are hot as well as thick brows.  I want to try some of the brighter hues on my eyes – maybe a turquoise blue.  Highlighting and contouring is as popular as ever.  This is something I'd like to play around with.
If I could only chose one beauty product, it would be my Osmosis CC Cream.  It's a moisturizer and corrector plus it gives me a medium amount of coverage.  I love my skin to look dewy and healthy and that is what I get as soon as I put on the cc cream on.  It's absolutely my go to" product!
And, that is our Interview with a Successful Woman (#IWASW) with Lindsay Cuker!