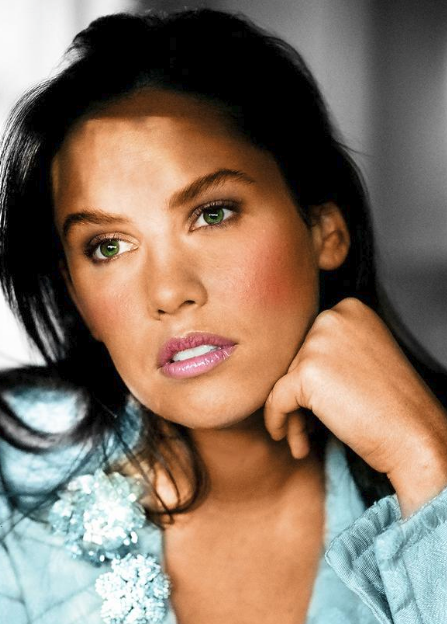 Katherine Scarlet Martin is a New York City based actress.  That is such a gross understatement!  Katherine Scarlet Martin is a "triple threat" that thrives in commercial photography (is it her beautiful green eyes?), TV commercials and on the small stage.  A trained actress, who grew up in North Carolina but considers New York City her home, she's been in front of the camera for years.  Just ask her mom and dad to get out the old videos of her goofing off in front of the family "video recorder."  With her first serious part as Diana Morales in A Chorus Line, Katherine Scarlet Martin continues to expand her repertoire with national brand campaigns and stage work.  This is the #IWASW (Interview With A Successful Woman) of Katherine Scarlet Martin!
I took ballet as a young child.  I remember putting on copious amounts of stage makeup for the recitals.  Even as a kid, it was very exciting to see the way makeup could change your face.  Although I enjoyed it, for most of my pre-teen and teen years I was a tomboy wearing no makeup and just t-shirts and jeans.  In high school I started to become more aware of my femininity.  However, it took me a long time to discover my true look and to feel myself about makeup and beauty.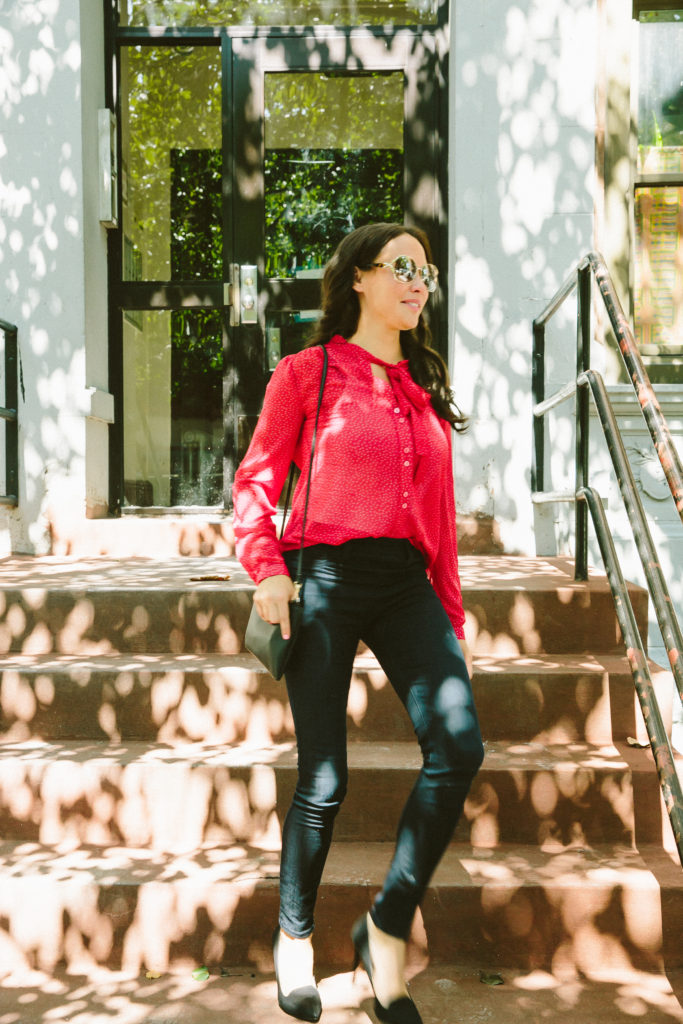 As for clothes and fashion,  I always kept it very simple and natural.  That's how I feel most comfortable.  Over the years things change –  everything from your age and lifestyle to where you live, work and your social groups.  The way that you present yourself changes with this.  I really became interested in makeup and beauty after moving to New York about ten years ago.
I believe that looking natural is the most beautiful look.  Ultimately, "beauty" and being perceived as "beautiful" is a feeling, not a look.  Beauty can't be defined.  My idea of beauty may be totally different to your idea of beauty.  That's OK.  This is why I take a fairly generous view of the makeup, skincare and beauty industries – mostly, they are helping women feel their best by producing products that engender the attitude of beauty – of confidence – that's beautiful.
To be honest the most beautiful person you know should be you.  My life has been a culmination of all of the incredible people that I've known (family, friends, teachers, boyfriends, etc…).  That is what forms and impacts who you are, and what you will become in the future.  Confidence in yourself is the greatest expression of love that you can give to those closest to you, and to the world at large.
The one beauty trend that I have wanted to try for some time is the "cat eye" or a super smokey eye.  For some reason I have shied away from it, but I think it looks awesome.  I'll eventually get to trying it out.  The one thing I won't do again is hair extensions.  When I was twenty years old and living in Miami, I put in glue-extensions.  I took them out a month later.  What a mess!  I thought that my naturally curly hair wasn't pretty.  That was a lesson for me.  Now I love my curls.  I only wish I would have appreciated my hair at an earlier age.  The more we can accept ourselves and our own bodies, the happier we will become.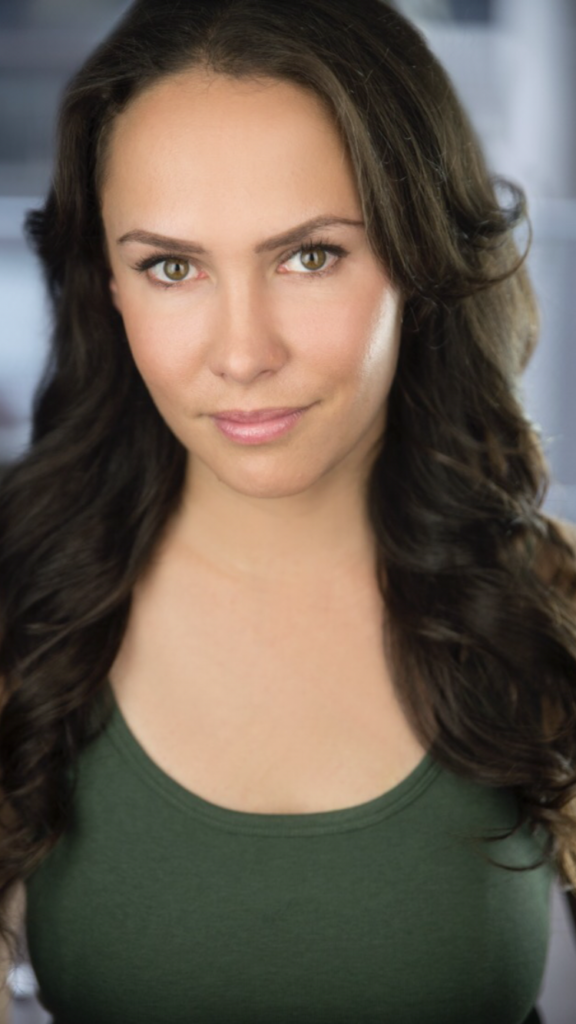 If I had a daughter, I would try to show her how society is "trying" to be more accepting of different beauty types now.  No, we haven't made nearly enough progress.  However, we are starting to see many different body types being celebrated in a way that wasn't likely just fifteen years ago.  Who was a famous plus-sized model fifteen years ago?  Maybe one or two women.  Now, girls are more aware that the idea of "flawless" doesn't exist.  I worry more about the stupidity of airbrushing and filtering than I do about trying to be or look ideal.
Likewise, if I had a son, I would try to teach him that beauty is subjective.  Beauty is diverse and the he should respect women of every size, shape and look.  We've all heard it a billion times, but this wisdom doesn't go stale: "don't judge a book by the cover."  Thus beauty and attraction doesn't have to be purely physical.  Mental beauty and attraction can be just as strong.
And, if I was stuck on a desert island and could only have one beauty product with me, it would be mascara.  I love mascara.  I love my Covergirl Lashblast Volumizing Mascara.  Thanks mom and dad for the eyelashes!
And that, was the #IWASW with Katherine Scarlet Martin!