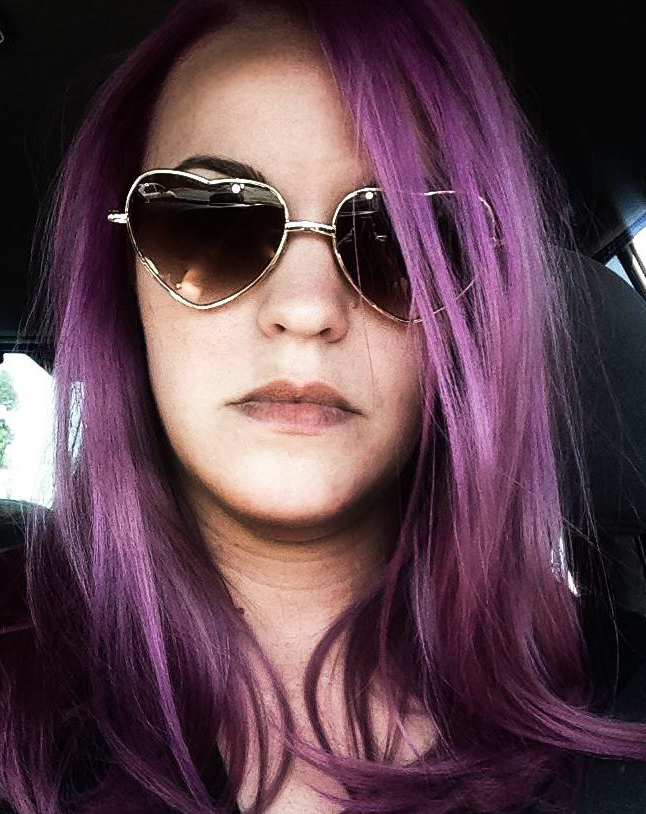 Julieanne Gee is successful entrepreneur.  She's the founder and owner of a burgeoning web and digital company.  Julieanne Gee is also race fan, a cat owner, world traveler, small business evangelist, and frequent hair dyer.  This is the beauty story of Julieanne Gee!
I currently live in Long Beach, and own a web development & digital marketing company, JG Digital Market. Our focus at JGDM is social media, which I absolutely love. Social Media is ever-changing and has both the creative and technical sides that I thrive in. Owning my own business has been a dream since I was very young, and something I've been working towards since I graduated college. I truly feel like I'm living my dream! But I've still got a long way to go!
I remember being both very excited and self-conscious about makeup as a young girl. I think I started wearing it to school in about 6th grade. Growing up, I was incredibly shy. Makeup and my sense of fashion were definitely a tool I used to express myself. While my personality was quiet, my clothes were often pretty loud. I think even from my elementary days I always found it fascinating that your clothes, and makeup could say a lot about you without you having to say a word. It's the first thing that can give you clues about someone's personality, walk of life, or mood that day.
My definition of "beautiful" is being true to yourself. I really admire people who don't try to fit in any particular box and are sort of an enigma. I think when it comes down to it, everyone is an enigma, really. No one can fit in the same box and we all have unique aspects about ourselves that aren't like anyone else. I admire those who are proud of uniqueness and showcase their creativity and individuality. That's beautiful.
My style has become much more lax over the last year. Much of that is due to my focus on my business and developing a comfort and confidence with myself. I've developed a lot more confidence in the last year and thus don't put as much thought into what I wear.  I just go with what expresses how I feel that day, which can be anything from sweats and a t-shirt to heels and a summer dress. I used to wear very bright clothes when my personality was a little more quiet. Now that I've grown into myself and I am more confident, I typically wear fairly muted or basic colors- lots of black, white, and grey. I prefer classic looks and styles that are more about the lines and balance of shapes. My hair though is usually a pretty bright color (purple, blue, pink,) so that might also have something to do with wearing more subtle colors, my hair has enough color for my look!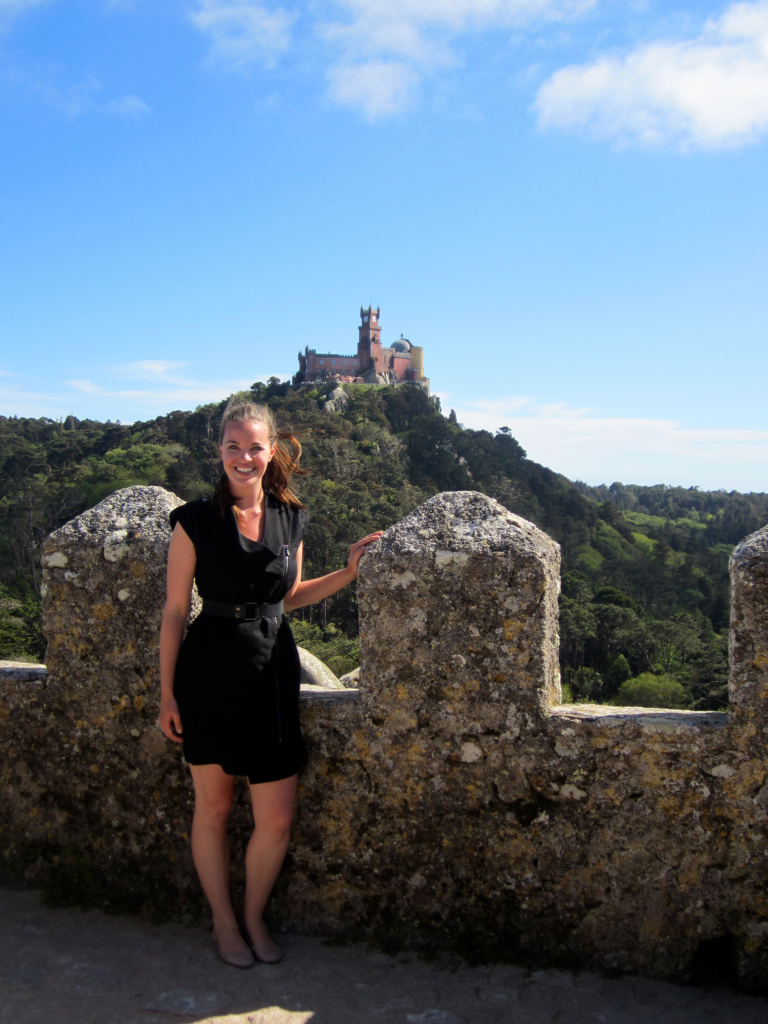 My favorite thing I'm wearing today are my rings. I don't really wear much jewelry except for a few large (and maybe gaudy!) rings. I only really buy these rings when I travel, they're my major purchases when I'm traveling, like a souvenir purchase. I love going to new places, so when I'm going about my daily business and see my hands adorned in my travels, it reminds me of the good times I had on those trips and the beautiful places of the world I've seen. They remind me of the friends I was with, the history I witnessed, or even some of my scariest moments in life. All these things have contributed to the person I am today. So, as ridiculous as it may seem, I guess you could say my rings are like a representation of my memories and experiences. I like to be reminded of those things throughout the day.
My mom is the most beautiful person I know! Is that too cheesy? It is pretty cheesy, but it's true. Particularly in the last year, I've learned a lot about my mom and her strength, hard-working attitude, and commitment to her family. It brings tears to my eyes when I think about what a great mother she is, and how beautiful that makes her. She's incredibly accepting of people who are different from her, and has always encouraged me to be myself and strive to reach my goals, even if my goals aren't the norm. I think those are some of the most beautiful qualities a person can possess.
My favorite beauty product right now has to be Evo's Mane Attention Protein Treatment. It is simply amazing. To be honest, I was never really a huge believer in hair care products, because I'd never noticed much of a difference in my hair when I tried them. Turns out I just wasn't using the right products. My hair stylist recommend the Evo line to me after the first time I bleached my hair, and it's basically what's allowed me to continue bleaching my entire head for almost two years now and still maintain long hair. I still really love having colored hair, even if it's not trendy anymore. So Evo will be my go-to for quite a while!
Lately I've really been into tinted moisturizer. If I could only use one product it would probably be that. I've been using Sonia Kashuk's Radiant Tinted Moisturizer with SPF 15 for the past few weeks and I really love it. It's not only super affordable (you can find it at Target), it's got SPF so my skin stays safe while I'm in the sun, and it's got a very light coverage. I don't typically wear very heavy makeup, so Sonia's tinted moisturizer is perfect!
And, that was the Beauty Story of Julieanne Gee !