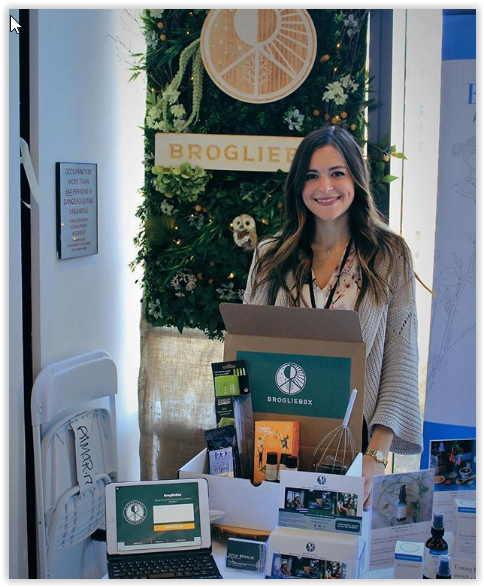 This is a special "Interview With a Successful Woman" (#IWASW).  Usually, the LoveRealBeauty editorial teams  start each IWASW with our own introductory paragraph and write much, if not most ,of the actual interview.  Not this time.  This is mostly an unedited interview.  Julia's voice is too important to edit in the LRB style.  We are simply handing over the mic (the keypad…?) to our featured interviewee, Julia Broglie.  Please read and share this story.  After all, Julie Broglie is a perfect #IWASW feature – educated, empowered, accessible, honest, and trying as hard as possible to kick arse an entrepreneur while spreading some love to this hard world.
I am from Pittsburgh, Pennsylvania (go Pens!!) but lived in Slovakia from nine to twelve years of age.  This experience abroad opened my eyes to traveling, foreign cultures, and getting out of my comfort zone.  Upon returning to Pittsburgh, I was pretty much obsessed with doing well in school, and this led to my realization that I needed to start seeing a therapist about my anxiety and OCD.
After high school, I attended the University of Delaware earning a bachelors degree in chemical engineering.  My university years were extremely challenging, both academically and socially.  In my senior year, I fell into a deep depression.  With family support, I was able to graduate and immediately sought out professional help upon moving back home to Pittsburgh.
Less than a year later, my brother Justin (pictured below), who also had a history of clinical depression, died by suicide.  This flipped my family's world upside down.  I was diagnosed with acute PTSD from the trauma of that day.  With therapy, medication, and lots of love from my family and friends, I was able to push onward and continue my life.
Since my family and I were very open about Justin's death and his mental illness, many people have come out of the woodwork to tell us about their experiences with mental issues and illness – from daily stress to hospitalizations.  During this time, I was often asked about resources, tools, and anything else that helped (or didn't help).  I began to create a list of resources and tools.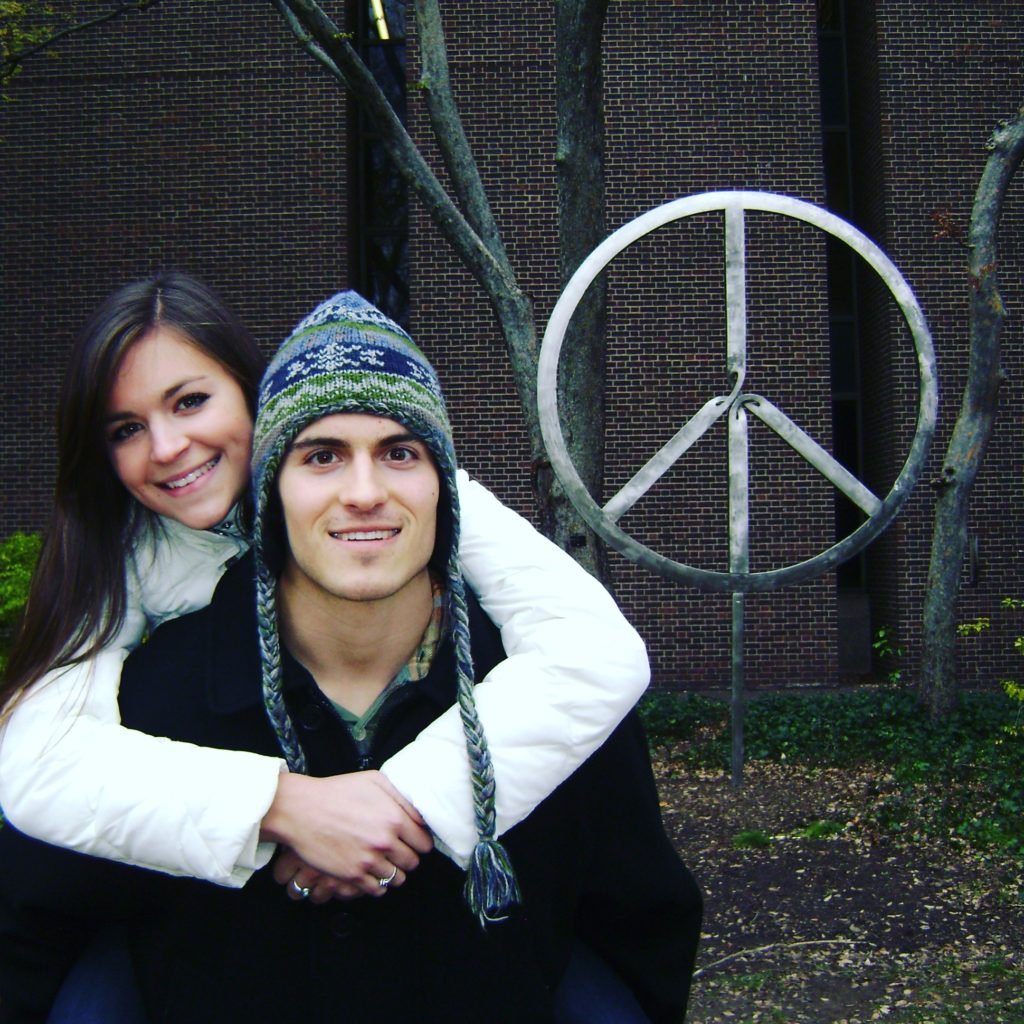 This lead to my realization that it can be overwhelming for someone to do the research themselves.  Some people don't know where to begin even finding a doctor.  Some parents don't know how to help their kids.  This is where I came up with the idea for the BroglieBox – a quarterly "carepackage."  Inside would be different items to help with self-care.  Each box, every quarter, being a surprise.  Additionally, the box includes a magazine with articles from doctors, experts, and peers, self-help guides and resources.  Many people receive subscription boxes for beauty products (makeup, etc) but this box is specifically for the inside – hence, our tagline of "From Inner Pieces to Inner Peace."
From my perspective, beauty starts from inside.  A person could look "perfect" on the outside but feel terrible and depressed.  Each person needs to work on how they feel and it will reflect on the outside.  That's true beauty and I hope that the BroglieBox will be helpful.
As for beauty, cosmetics and makeup, I grew up watching and admiring my mom, grandma, and aunts put on their makeup and style their hair.  I used to love to play dress up and makeup was always part of that!  I wasn't allowed to wear makeup until 9th grade, and I think that was a good thing – as hard as it was at the time.  My mom and grandmother taught me to work on prevention (using sunscreens and skincare) rather than having to cover up any damage later.  My grandmother had barely any wrinkles, even in her 90's!  My mom also taught me that less is more, and every once in a while it is fun to do it up big and get creative.
My personal style has been relatively consistent over the last year.  I moved from the east coast to the west coast, so I am finding myself wearing less sweaters and more t-shirts.  In the last year, I also colored my hair for the first time (balayage) which I actually love and will definitely do again.  I am now considering chopping my hair … we will see…!
I truly believe that how much time or effort one spends on makeup and just generally beauty is completely dependent on the person!  If it makes a person feel good on the inside and thus more confident on the outside, they should spend as much time as they want!  There are some days where I feel okay not wearing a stitch of makeup.  Other days, I look in the mirror and feel like I desperately need to pile it on.  I know a few people who are extremely talented at applying their own makeup (I am not one of them) – it is truly an art.  Every person is different, which means that each person's regimen for beauty will vary.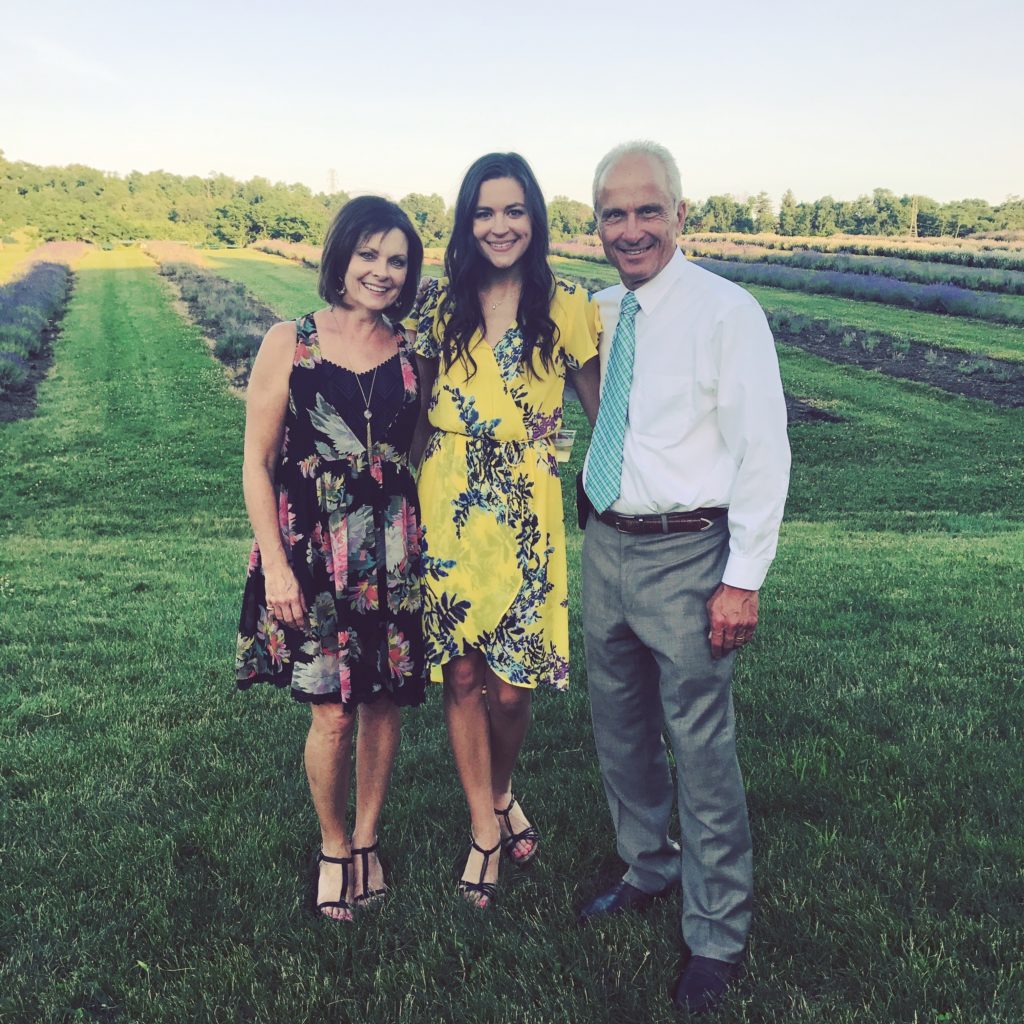 The most beautiful person I know is my mother!  What makes her beautiful is not just her outer appearance but also who she is as an individual.  She is kind, dedicated, and thoughtful.   She has experienced the most tragic event imaginable (her son's suicide) and yet manages to handle every situation in her life with such grace, forgiveness, and generosity.
My favorite beauty trend right now is all the great skincare masks.  I especially love the under-the-eye sheet masks infused with essential oils.  My skin feels hydrated and plump after using these, with the added bonus of essential oils that make me feel and smell good.
If I ever have kids, I will be sure that they understand that beauty isn't what's posted on Instagram.  Sure, there are some lovely things on social media, but often times it is not realistic.  I'd remind them (my kids) that false comparisons are frequently at the heart of many problems.  Be your own beautiful self!
Thank you, Julia Broglie, for sharing your story as part of our #IWASW series!