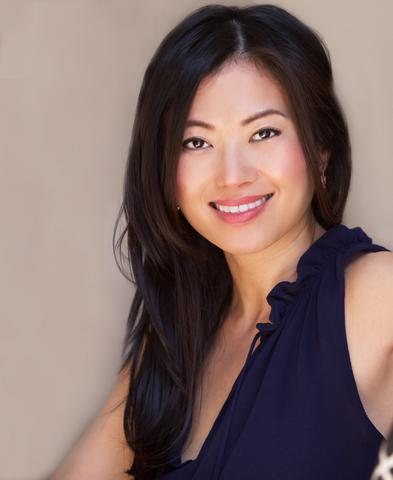 Jennifer Yen is an entrepreneur. Jennifer Yen is Vypra.  Jennifer Yen is a beauty and skincare expert.  Jennifer Yen is a mother. Jennifer Yen has a much better IMDB profile than you do. Jennifer Yen is the founder of one of our favorite skincare brands, pūrlisse. Getting the point?  The lady rocks and is the very definition of a successful woman with a beauty story to tell.  To paraphrase her Instagram bio "former villainess, I use to fight Power Rangers and now I save complexions."  This is the beauty story of Jennifer Yen.
My grandmother, mother, aunts and generations of women in my family have always taken a preventative approach to beauty and graceful aging.  Consequently, I always think great skin before makeup.  Great skin comes from within and this means eating healthy foods, getting exercise, avoiding too much alcohol and not smoking.
I find beauty in strength.  To me the most beautiful people are the ones who have overcome a struggle and hardship, yet never see themselves as victims.  They are people who have emerged from that experience with beauty and grace.  Beautiful means being comfortable with who you are and being the best you can be at your age.  I try to instill that at pūrlisse.  We are creating skincare products with 5,000 years of beauty wisdom by using unique products combined with the philosophies of rejuvenation and prevention.
My personal style tends to be classic and not trendy.  It has evolved this year to being even more simple.  For example, I love what I'm wearing today because I've had my outfit for over 5 years and it still looks fresh.  A classic style and simplicity make me feel free and liberated from keeping up with trends.  Yet, I own my style and look.  And, I love that I can an still fit into my old clothes after having a baby!
The most beautiful person I know is my mother.  What makes her beautiful is she is a living paradox.  Her life has been one big struggle yet she never, ever played the victim.  I have never heard her complain or blame anybody when she worked 15 hours a day for 7 days a week to support her family.  She was always financially independent.  She also has a strong will but warm heart and is always forgiving.
As a single, working mom, always busy and on the go, I love the multi-tasking products such as pūrlisse BLUE LOTUS Seed Mud Mask + Exfoliant.  But, if I was stuck on an island and could wear only one beauty product, it would definitely be pūrlisse BB Tinted Moist Cream SPF 30.  It's a multi-tasking foundation and moisturizer that has the protection of SPF 30!
This is the beauty story of Jennifer Yen!