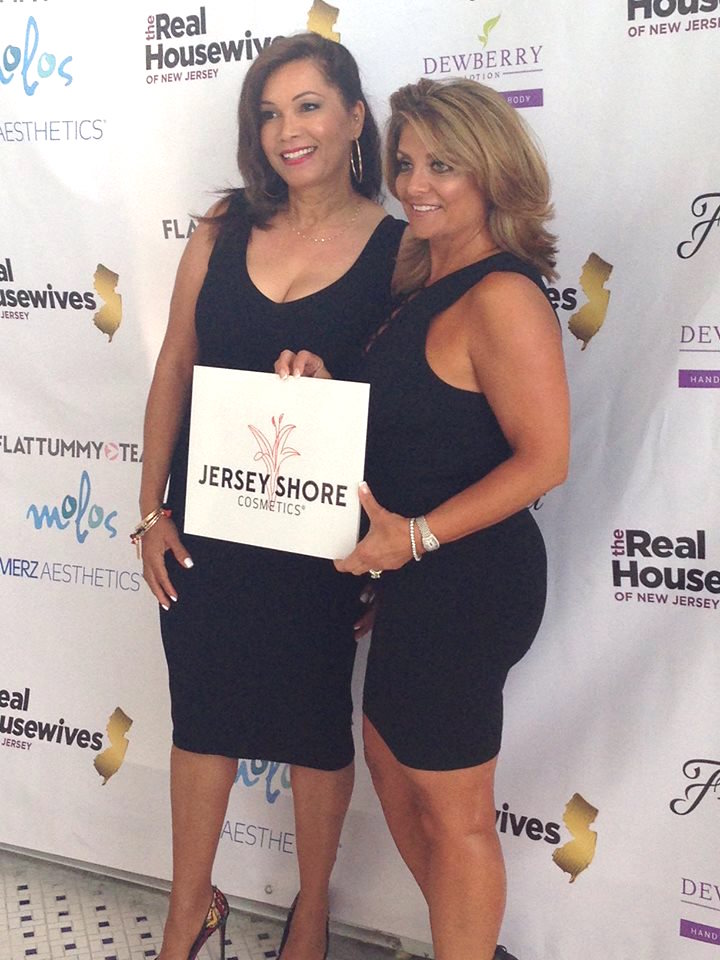 Jacquelyn Foster-Quattro is a country girl at heart.  She grew up in the Pine Lands of New Jersey in a rural setting.  Maybe owning a successful beauty and skincare company isn't what you'd associate with a New Jersey country girl, but that's "Jakki!"  Jacquelyn Foster-Quattro has combined her highly spiritual personality and her love of natural, organic products to make Jersey Shore Cosmetics a big success.  As the founder and CEO of Jersey Shore Cosmetics, Jacquelyn Foster-Quattro is a whirlwind of activity.  When she is not collecting vintage children's books or authoring them – she's written 14 published children's books – you'll find her taking care of her family and business.  This is the beauty story of Jacquelyn Foster-Quattro.
I got into beauty because I had an older sister who was a model.  I literally grew up on a farm and was playing in the dirt with my sisters and brothers until I was a teen.  When my older sister became a model and moved to New York City, she would send me all of these glossy fashion magazines.  That's how I first got introduced to beauty.
My concept of beauty has changed through the years, but I have always maintained that a healthy sense of self, body, spirit, mind and soul are the elements of beauty.  If you have these elements you will radiate beauty.  It's the type of inner beauty that shines through the eyes.  It's love, balance and the fact that the inside is healthy.  That's real or true beauty.
I'm a very shy person.  I prefer to be at home and comfortable.  However, as Jersey Shore Cosmetics has grown, I have had to be the face of the brand.  Now that I'm a bit older*, I'm a bit more conscious of what I look like.  I have many friends who have undergone plastic surgeries or have had cosmetic procedures.  I don't judge anyone who does that.  I just haven't taken that step yet.  And, even though I'm a bit more conscious of my looks now, I realize that I have only one body – my body as imperfect as it is.  I'm OK with that.  If I want to wear form-fitting dresses or clothes, I'm going to do that!
I used to wear an enormous amount of makeup.  I was trying too hard to hide behind makeup.  I am shy!  I wore loads of foundation, big hair, and lots of eye makeup.  I definitely looked the part of a New Jersey girl!
Now, I focus more on my holistic health in combination with makeup.  I wear more healthy skin serums and focus on skincare.  I do wear Jersey Shore Cosmetics lip balm and some powder to even up my face and some products to help with very light eyebrows.  Unlike my younger self, I do feel comfortable enough to go #nomakeup frequently.  It just depends upon the situation.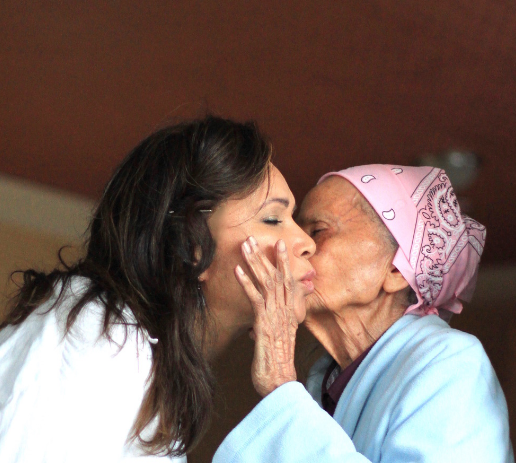 The most beautiful person I know is my mom.  She's so lovely.  I have 11 siblings and my mom did an amazing job raising us all.  She's 100 years old now and we cherish each and every day with her.  She's as tolerant and kind as ever and always in her garden tinkering around.  Her spiritual beauty gives me so much strength.
If I could only wear one makeup or beauty product, it would be the Jersey Shore Cosmetics Whole Body Beauty Balm.  You can literally smear it on any part of your body – hands, face, lips –wherever!  I recognized early that major cosmetics and beauty brands were full of chemicals.  My passion is to bring quality skin-centric products made only from organic and natural materials to the market.  This whole body balm is a perfect example of that.
This is the beauty story of Jacquelyn Foster-Quattro.
* Editor's note: there is NO way that Jakki is as old as she says she is!  She looks at least 10 years younger!