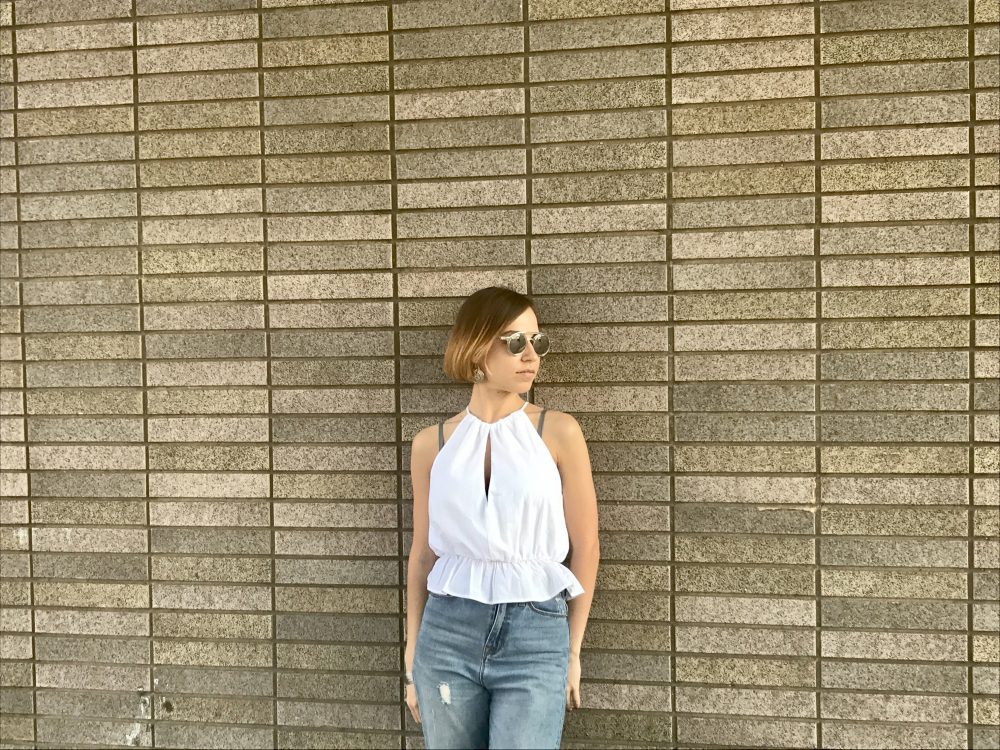 Irina Zhukova is a world traveler in a way that you are not.  Born in Russia, she first traveled to the USA at 19 years old to be an au pair for a year.  That was her first foreign trip and it imbued her with a sense of cultural exploration and adventure.  After that, it was a summer in Turkey post-University.  Again, horizons were opened for Irina Zhukova.  From these experiences, Irina made the jump to move permanently away from her childhood Russia.  She permanently moved to the USA four years ago.  Based in New York City, Irina Zhukova is a marketing professional with a keen eye for aesthetics, fashion and beauty – just check out her Instagram account.  This is the #IWAW (Interview With A Successful Woman) of Irina Zhukova.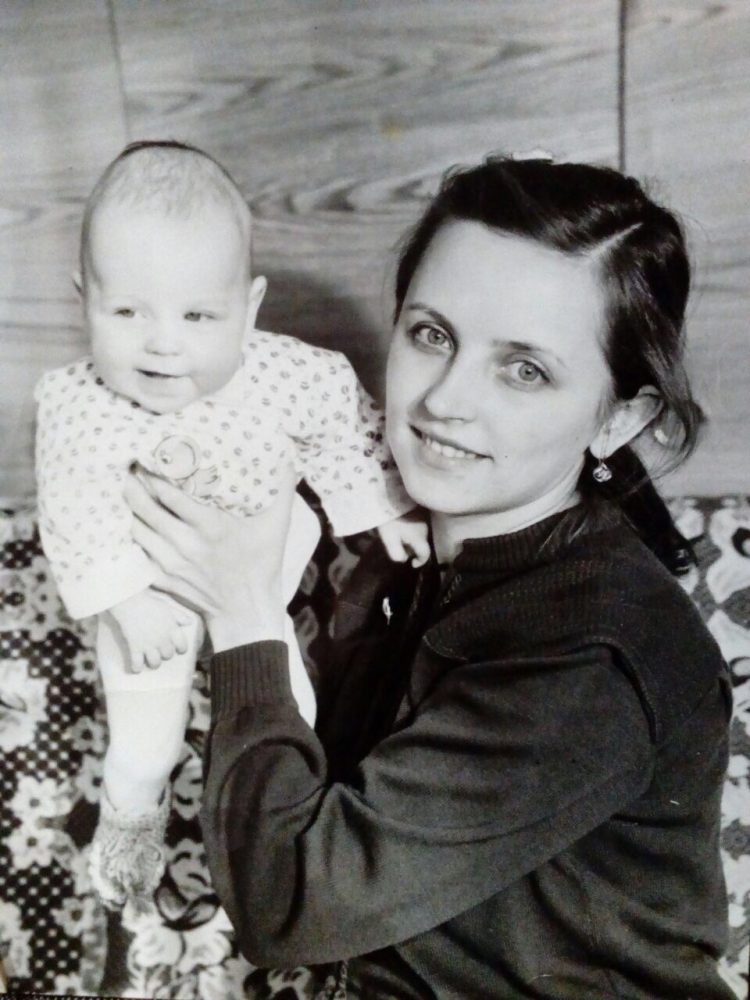 My Mom was my first model of "beautiful."  She always admired natural beauty and she used very minimal makeup.  She liked to use French perfumes.  She used them very lightly in the morning (like a drop on her wrists and neck).  I liked to smell them so much. She also took care of her skin and hair with natural masks she made herself.
Of course my beauty standards changed over time.  As I developed my own personality I also developed my own concepts of beauty and preferences for makeup.  I form my beauty preferences based on different countries and different styles.  However, the simplistic beauty of my mother and childhood still stands out as being incredibly important to me.  I think that healthy natural skin and hair is more beautiful.  I like the perfumes but use them very moderately.  I like to think of them as a scent signature.  I have several of them for different moods, seasons, and occasions.
My definition of beauty is to be healthy.  I drink about two liters of water daily.  I avoid buying products with toxins.  I always check the ingredients before I buy something – that goes both for food and skin care.  I take collagen daily to maintain good skin, hair, and nails.  I love using coconut oil both for my body and for cooking.
As I have matured, my personal style has become simpler.  I like plain silhouettes in clothing, natural make-up and no or very modest jewelry.  My favorite clothing colors are white, black, and beige.  I also cut my hair into a short bob recently and it makes my look cleaner.  I recently read Womancode by Alisa Vitti and it was life changing for me.  After that, I got rid of a bunch of skin products and that were used toxic products and clarified my vision of feminine beauty and how to perceive myself and beauty in other women.
As for makeup, I love Sephora because I can try products before buying them.  For example, I like to sample items like highlighter or cream before buying it  I test it for a couple of days how it works.  My obsession is big eyebrows.  It took me a while to grow my eyebrows but they're still not as thick as I want them to be.  I use Anastasia eyebrow pencil to enhance the shape and to fill them in with color, followed by an eyebrow wax of the same brand.
I'm always very careful and moderate with my face and body. Probably the most radical thing I've done was to  dye my hair in different shades and trying different haircuts and hairstyles.  But that was a while ago.  Now I'm gravitating more towards being maximum natural.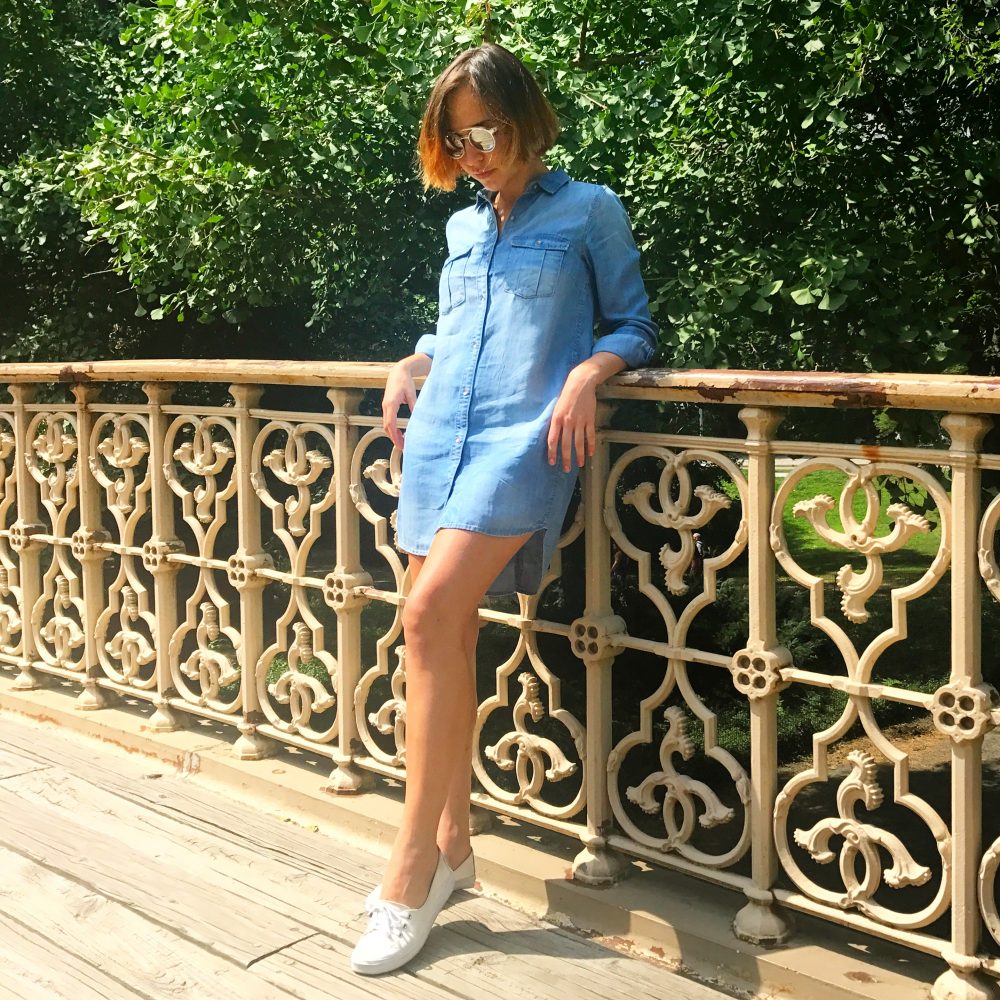 If I had to give beauty advice, it would be along the following lines: beauty comes from within.  You should be a kind person with a good heart first of all.  Your smile will shine, and your eyes will sparkle, and you'll look beautiful.  There's no need to comply with anyone's expectations.  It's good to have your own opinion, follow your own path, and be comfortable with what you do.
And, if I could wear only one beauty product, it would most definitely be coconut oil.  I use it as a natural sunscreen and on my hair as well.  Also, I love how it feels and smells!
That, is the #IWASW beauty story of Irina Zhukova!