A guest contribution by Julia Marzovilla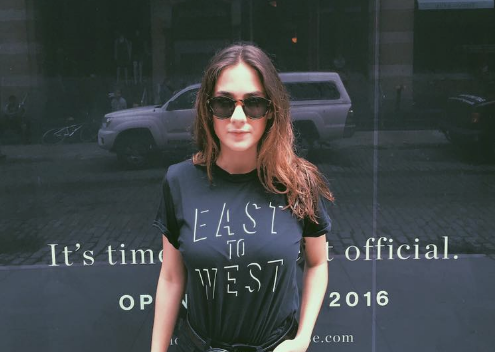 Joining a sorority has changed the way I think about beauty and how I wear makeup.  A popular critique of joining a sorority (or fraternity) in college is that it removes the option of individuality.  It strips a person of her uniqueness in order to fit in with a larger crowd.  I disagree.  It was after joining my sorority that I realized that I had the ability to truly be myself because I was surrounded by women who believed in and supported me.  It was freeing and it has changed my concept of beauty and how I wear makeup.  Surprisingly, joining a sorority has empowered my makeup choices.
I never thought I would join a sorority in college.  As a cynical New Yorker, I didn't understand how paying monthly dues could turn into genuine friendships.  I had seen all the recruitment videos featuring blonde hair and smiles all around.  Greek life, was not naturally my scene.  Yet somehow, I was drawn into the process.
How does this fit in with beauty?  When I was in high school, I wore a full face of makeup daily. I did not feel comfortable wearing anything less.  My friends and I would search Sephora shelves for full-coverage foundation to cover the redness we imagined we had.  I spent upwards of twenty minutes daily tediously applying eyeliner and mascara and concealer.  I didn't leave the house without makeup.  I spent my mornings in my freshman dorm piling on the eye shadow and blending in my contour powder because I did not know how else to present myself.
This changed when I joined my sorority.  The more I surrounded myself with people I trusted, the less makeup I wore.  It was in my sophomore year when I first stepped out of my dorm room with #nomakeup on.  I was terrified.  Every time I looked the mirror, I only saw my dark circles and the lone pimple between my eyebrows or the redness of my cheeks.
Now, wearing makeup to class has become an irregular habit.  While this is not entirely related to membership in my sorority, I believe that surrounding myself with women who I admire and respect has allowed me to be comfortable with my beauty flaws.  Being a part of my organization has helped me realize that it is possible to love yourself and your look even with flaws.  And, we all imperfect!   I learned this through watching women come together and talk, not of their makeup choices, but of their volunteering and other generosities.  Once I surrounded myself with women who saw themselves as more than their layers of makeup, I began to see those things about myself.
This guest contribution is by Ms. Julia Marzovilla.  Follow her on Instagram here!