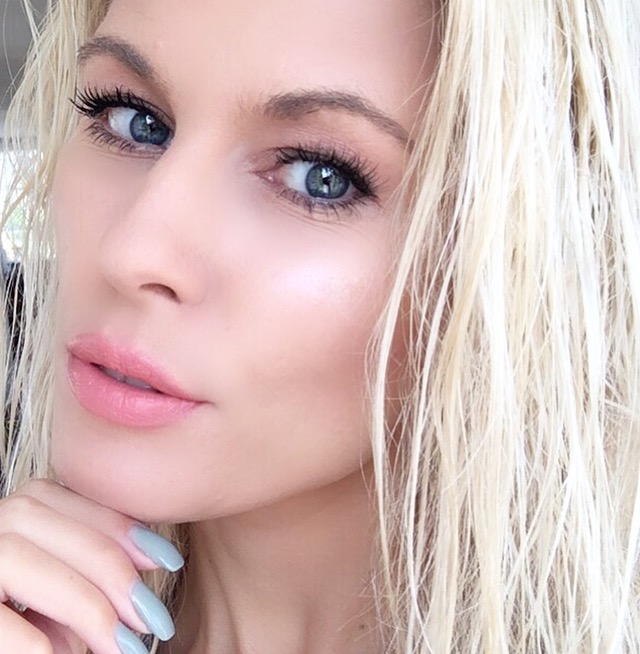 There's a lot to know about Frieda Luth.  In fact there are at least 50 things to know about her!  For example, she's left handed but uses her right side to play sports.  A frequent world traveler, Frieda Luth is originally from the Netherlands.  As an 18 year old in her home country, she started modeling for fashion and beauty brands.  Now she is building a beauty business at BeautyByFrieda while enjoying family life with her two children and husband.  This is the beauty story of Frieda Luth.  This is another #IWASW Interview With A Successful Woman. 
I was already interested in makeup and beauty at an early age. Trust me you don't want to see any photos from that time!  It was kind of messy!  Later, when I started to work as a model, I learned to apply makeup from professional makeup artists.  Now that I'm almost thirty nine years old, skincare is something that's becoming more important to me.  I love the sun but I don't leave the house without SPF on my face.
My definition of beauty is very simple.  It has everything to do with a positive attitude and self esteem. Now that I'm getting older I'm less insecure about all kinds of things, including the way that I look.  I guess that's one of the benefits of aging!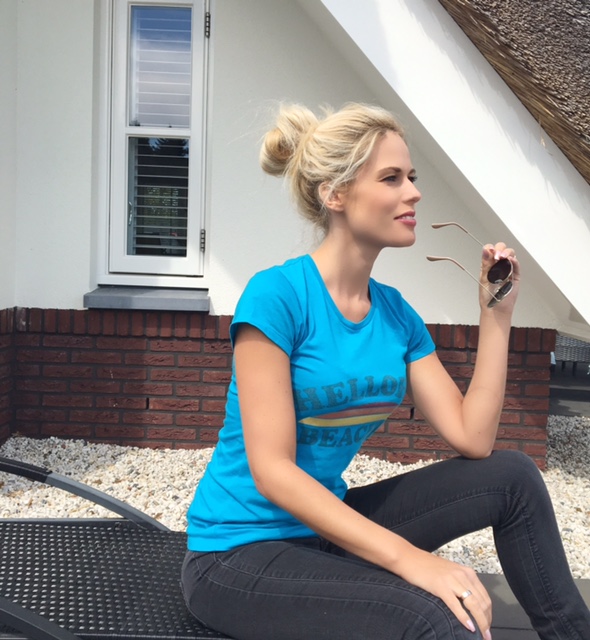 I'm not hugely influenced by fashion or beauty trends.  Trends seem to come and go even faster now.  Mostly, I just wear what I like and what makes me feel good.  My go-to outfit continues to be jeans with a t-shirt and blazer.  There is also beauty in simplicity.
One person that appeals to me – both for natural beauty and fashion sense is – Gwen Stefani.  She always looks flawless even when she is in a theatrical mode or entertaining.  I imagine that's hard to do on a consistent basis.
Right now my favorite beauty brand is Alpha-H.  In my business, I've teamed up with Teami Blends, a company that's specialized in detox tea and Matcha tea.  I really think what we put in our bodies affects how we look, particularly our skin.  And, if I could only wear one beauty or makeup product, it would have to be some type of lipstick or lip gloss. Can't have dry lips!
And that is another Interview with a Successful Woman – the beauty story of Frieda Luth!