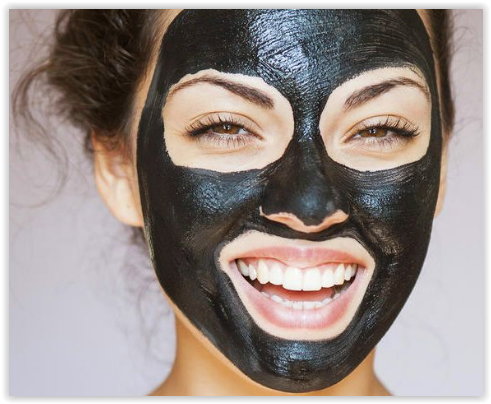 After the carb, cocktail, and cake overload from the recent holiday season, your body and skin are probably in need of some tender loving care.  Additionally, the stress from the holidays may be showing up on your face in the form of blackheads, acne, lines and hyperpigmentation.  Your beautiful skin which was glowing at the beginning of December, might need extra help to start this year – especially for those living in dry and cold climates.
So, what can you do to ensure that your skin starts the new year in as hopeful of a mood as your spirit (after making that very long list of New Years resolutions….)?  Charcoal.  Yup, you read that correctly.  You can make your face look like a West Virginian coal miner.  Well kind of…
Activated charcoal, also known as activated carbon has been around for centuries.  In fact, the Egyptians were the first to use charcoal for its preservative and anti-bacterial and anti-fungal properties.  It has been used in modern medicine and is a staple in hospitals to rid the body of poisonous toxins resulting from medicinal overdoses.
Activated charcoal, which is treated to increase its absorbency has recently been promoted as a highly effective element for the health and beauty industries – particularly for skincare.   This is due to its natural ability to pull dirt, chemicals, bacteria, and excess oils to the skin's surface so they can be easily removed by peeling or washing.
The effect of applying a high quality charcoal mask to one's face is to (hopefully) remove the toxins that lay under the skin and produce blackheads, acne and scaring.  The benefits of a high quality activated charcoal mask may include the following:
The removal of toxins, dirt and imperfections.  The masks absorb the toxins that regular cleansers and detoxifying products typically leave behind.
Charcoal masks can remove excess oils from your skin resulting in fewer breakouts.
They are all natural so you don't have use toxic products to remove toxins.
Charcoal masks minimize pores so that they appear smaller which may give your face a "fitter" look – a more youthful look.
There are loads of great charcoal based facial masks on the market.  They range from very affordable to extremely expensive.  Sure, you can go straight to your favorite makeup and beauty retailer, but you can also make a charcoal mask at home.
Why would you want to do that.  For two reasons.  First, many charcoal masks contain "other" ingredients.  Read the ingredient profiles of the beauty store charcoal masks.  There's a high probability that these products will contain unrecognizable, chemical, ingredients.  Secondly, you can save dough ($$!!) by making a good charcoal mask at home.
Here's What You'll Need for your Charcoal Mask
½ teaspoon of activated charcoal (available in local stores or online)
½ tsp bentonite clay (available in local stores or online)
¼ tsp coconut oil softened
1 tsp water (distilled if you plan to store your mask for multiple uses)
4 drops of rosemary essential oil (optional if you plan to store your mask for multiple uses)
Towel
Bowl
Mix charcoal and clay in a non-metal bowl; add in the coconut oil and water. With a clean face, apply the mask and allow it to dry for 8-10 minutes.  Be careful not to get the charcoal mask on your eyes or mouth.  Remove with a warm wet washcloth and repeat once or twice per week.  Hopefully you'll see and feel the results almost immediately including glowing, tighter, and smoother skin.
DIY Alternatives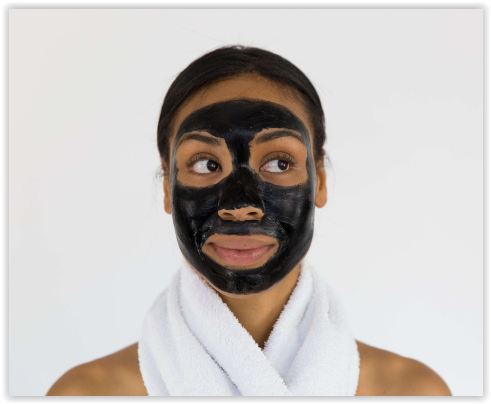 Maybe you aren't quite ready to become an at-home beauty scientist or maybe you don't have time right now.  In this is the case, you should take an hour or two and read some charcoal face masks reviews because each pre-prepared mask product has pros and cons and some even cater to specific skin care needs.
However, if you are looking for a quick and easy, no fail way to brighten your skin, you should definitely try the (above) recipe.  Maybe you could even invite a couple of friends over and start the new year off fresh by making the masks together.  You will all be on your way to enjoying healthy, glowing skin in 2018!