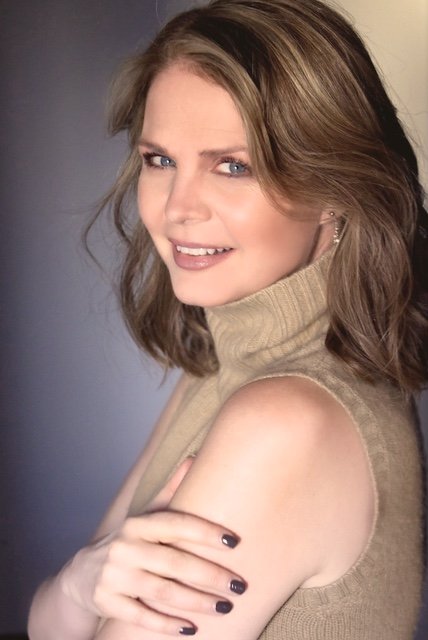 Dawn Gallagher is a legendary fashion and beauty model, entrepreneur, TV host and most importantly, a mother.  Her very successful career in modeling included gracing the covers of huge publications like Cosmo, Vogue and Bazar.  Through modeling, she got to travel the world and learn about different cultures including different types of beauty products, ingredients and traditions.  From this knowledge, Dawn became an entrepreneur developing and marketing unique beauty and fashion products.  She also started a successful business helping beauty entrepreneurs on QVC. Dawn Gallagher is a multi-talented #BeautyExpert, TV host and entrepreneur.  This is Dawn Gallagher's beauty story!
I really love makeup as an art form and a way to paint a face and make magic happen, however I don't like the way the brands have tried to make women feel as if they are flawed and they NEED to cover up the so called "flaws."  We are bombarded every day with messages that we are not good enough just the way we are.  There is a great video on youtube called onslaught and I think it sums it up pretty well.  I have been interested in beauty and what that means my whole life.
I wear very little makeup unless I am going on air for QVC or doing a photo shoot for them.  I only use makeup to enhance, not to hide or cover up.  I don't like to use makeup as a mask to hide behind but rather to enhance my natural beauty. That way, it's fun to play with, but it's still about me.
My definition of beautiful is something that is hard to describe.  It is a light in an eye that shows soulfulness and humanity.  One heart, one love.  I can recognize these old souls right away.  It's a look in their eyes.  Consequently, in my own beauty regime, I try to be authentic and share my truth.  It's not always easy sharing my truth but if I can help someone else avoid pain then that is beauty to me.
My beauty icons are people like Mother Teresa, Maya Angelou, May West and the Dalai Lama.  Their beauty is in their soul, wisdom and strength.  They have proved that beauty is not about the physical but how you live your life.  In the same vein, my daughter Lucia demonstrates real beauty.  She knows that being a leader is not about using fists and bullying.  She sticks up for and comforts friends in need.  She is really a beauty inside and out!
I've tried many different beauty products and trends.  If I had to chose, it would be to do something outrageous like dying my hair pink!  That would be fun!  But, if you made me pick one beauty product and only one, it would be sunscreen – it prevents skin cancer!
This was the beauty story of Dawn Gallagher.