Out of the hundreds of products from ColourPop, I have declared a favorite! And you won't be at all shocked to learn it's a lipstick: ColourPop Matte X Lippie Stix in Cami.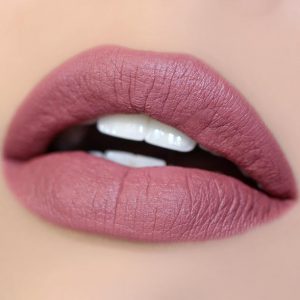 If you know me at all, you know that I love lipstick. More than any other makeup product, lipstick is the one that piles up in my vanity more than anything else. If you looked at my lipstick collection, you would think that I have 20 lipsticks in the same color.  What can I say? I like what I like! On top of that, I love the shape of my lips. Being able to accentuate them with pretty colors makes me so happy.  A nice lip color can make me feel put together and ready to tackle the day.
So, I was super-excited to try out something new from Colourpop. Let's start with the ColourPop Matte X Lippie Stix formula. This formula has something that I have never experienced in any other lipstick. I love the price point for ColourPop's Ultra Matte Liquid Lipstick, but it can be drying for everyday use. So you can understand my excitement to find that the Matte X Lippie Stix formula almost feels like a soft powder that smoothly glides across your lips.  It is not drying whatsoever. But, once it sets on your lips for about five minutes, it becomes nearly transfer-proof (but definitely not makeout proof for those who are asking!) I've noticed that the Matte X formula is the least transferring for Colourpop Lippie Stix as opposed to their regular Matte finish.  My only complaint is that it will exaggerate every dry patch and fine line on dry lips.  So make sure to exfoliate and hydrate before applying!
After the powdery formula, the application of this product is the next b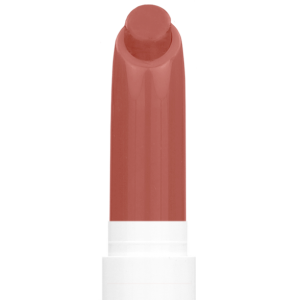 est selling point.  Lipstick is always easier to apply with a lip liner. You can really work around the nooks and crannies of your lips with a fine tip before going in with a larger applicator.  BUT, when I apply this lipstick, I don't need lip liner.  The smoothness and pigmentation of the formula helps apply the color with ease!  The way the lipstick comes to a finer point at the top really helps to make a crisp line with the corners of your mouth and cupid's bow. This is something that I really struggle with when using a liquid lipstick.  Of course, we all have varying levels of artistry, so hopefully one day I will master the coveted liquid lip skill.
I will make a disclaimer about the color.  While this is ​my favorite color of lipstick from ColourPop, that doesn't mean it will necessarily be yours.  Luckily they have over 20 colors in the Matte X finish.  The color Cami is universal.  It's pinkish-purpley-burgundy-mauve all in one.  For someone like me who has a neutral/light skin tone, this is the perfect color for wanting people to know you're wearing lipstick without shouting it at everyone in the office or on the street.  I love pairing it with a simple neutral eye and lots of mascara.
Overall, I would say this product and any other lipstick from the Colourpop Matte X Lippie Stix line are totally worth the money, especially since they are only five dollars each plus free shipping if you spend more than $30.  And, you get five dollars off if you are a new customer.  Free lipstick?  Yes, please!
By Anna Pollock
ColourPop Matte X Lippie Stix in Cami Price:​ $5.00 + shipping.  Product website HERE.
This product can be purchased HERE through our relationship with Amazon.com.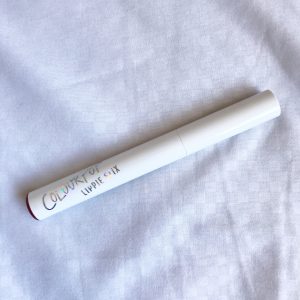 This article originally published February 14, 2017.