Whether you're a blushing bride or an aspiring jungle cat, Emily Caitlin is the MUA for you. Emily is a top stage makeup artist in Las Vegas. She transforms humans into myths for the stages of Cirque du Soleil. She also works with us regular folks through SET&FURY, her makeup design consultancy. You can follow @emilycaitlan on Instagram for her amazing transformations using the MAC Pro line. Emily was kind enough share her story with LRB!
LoveRealBeauty: Hi, Emily! Your beauty story starts early and has turned into a pretty amazing career. Tell us a little bit about how you got interested in stage makeup.
Emily Caitlan: I was born and raised in Chicago. I became interested in Cirque du Soleil's theatrical makeup and costumes at
a very young age. I decided to pursue my degree in Theatre and Costume Design at the University of Illinois at Urbana-Champaign, followed by a career in makeup artistry and design. I moved to Las Vegas in 2013 to work for MAC Pro with MAC Cosmetics. That led to the opening to get my childhood dream job. I became the Makeup and Wig Technician for Cirque du Soleil's Mystére, my current position, about 10 months after making the trek to Las Vegas.
LRB: What is your personal definition of "beautiful"? How does your beauty regimen fit into that definition?
EC: The most accurate way to define what is "beautiful," is anything or anyone that embodies self-expression. If an individual feels beautiful wearing a bold, black, retro winged eyeliner because it fits their style or their outfit for the day, that person is illustrating self-expression. Being beautiful is being true to yourself and not conforming just to fit in.
LRB: What's your favorite thing about being a stage makeup artist?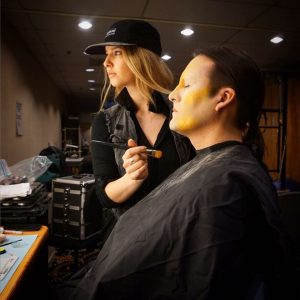 EC: Being able to express myself while collaborating with my client. Whether I am creating a look for a large-scale circus-arts showcase or a bride who wants to look her best on the big day, there is an art to achieving a look that suits the occasion and allows the client convey the message they want to have communicated.
LRB: Who is your beauty icon?
EC: An icon is anyone who embraces their individuality and their features. I have never looked up to or idolized a celebrity figure, but I have always praised the makeup artist and stylist who help accentuate a celebrity or public figure's best features with style and simplicity.
LRB: Who is a "real beauty" to you that you would like to recognize?
EC: My amazing mother is a real beauty, exemplifying strength, intelligence, and beautiful style. Her smile can light up a room and her energy is contagious! She is a mental health therapist specializing in addiction and approaches every situation that she encounters with the utmost positivity and determination to help her patients.
LRB: You can only wear ONE product. Which one would it be and why?
EC: Moisturizer. There is nothing more beautiful than healthy, dewy skin.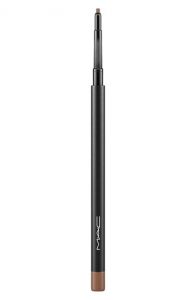 Dry skin is a no-go! Keeping your skin moisturized and refreshed will result in needing less makeup altogether. Additionally, it is crucial that you find the right moisturizer to fit your skin type.
LRB: What's your must-try trend for 2017?
EC: I have to say natural brows that are not heavily carved and contoured. The more natural, the better! Embrace the wild-brow! My favorite product to achieve this look is a bit of clear brow gel and a thin pencil to fill in any gaps. MAC's Eye Brow Brow Definer is a great product that doesn't slip throughout the day and has a small, yet accurate color selection.
This article originally published January 25, 2017.