Braea Tilford might still be in her mid twenties but she has certainly seen and done a lot.  Not only is she a founder of the Grow Lead Inspire Conference, she is a former Miss Kentucky contestant and fashion and style influencer.  Braea's Kentucky roots run deep, but it is New York City that has created a deep desire to eventually find a career in the fashion industry.  Beyond that, Braea is busy doing her best to inspire other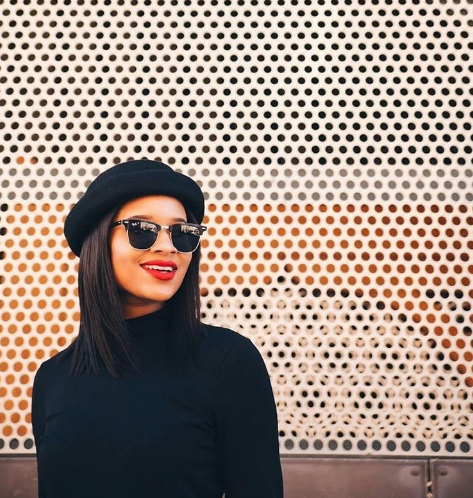 young women to be themselves, to keep grounded and to reach for their goals at the same time.  This is Braea's beauty story!
I was always into fashion and beauty.  The two – beauty and fashion work hand in hand.  I took an internship with Ebony magazine in their style and beauty department.   It was refreshing as they had a broader outlook.  Inner beauty was inspiring to me.  It inspired me to look more at the inner and outer beauty together, rather than as separate parts of beauty.
Makeup is something that I started when I first wore eyeliner and mascara to high school.  My dad hated it, he didn't want me to wear any makeup.  However, my sister who is six years older than me was a big inspiration and wore makeup in a unique way.  Eventually, I got to a point where I felt that I couldn't leave the house without wearing a bit of makeup.  It happened gradually but I think it shows my true love of makeup.  It's just part of being a woman.
But one day I realized that it was too much a part of me.  I went on strike.  I started wearing no makeup and stopped doing my hair.  Now, I take the context into account.  If I'm going to a meeting or on date, I will certainly wear much more makeup.  If it's just a regular day, I'll probably just fill eyebrows and do a bit of blush.  I don't feel that I need a full face anymore to be beautiful.  However, I don't believe in makeup shaming.  Social media can be rough.
My definition of "beautiful" is someone who is able to love herself no matter how she looks on the outside.  Someone who loves themselves authentically. When you take a selfie it's not going to look like your favorite celebrity.  Same thing with your personality, you're not going to be as witty as your favorite comedian.  But you are the only you in this world.  You need to love yourself with all of your own flaws and your own good and bad things.
Michelle Obama is my beauty icon because she is the first woman of color than I have ever seen in such a prominent position.  I feel like she embodies self esteem and respect.  She seems assertive yet gentle and kind.  I think that is beautiful.  She always looks good too, but I believe her outside is reflecting a type of inner brilliance and she is unapologetic for being herself.  Classy, charming, and not shameful for any part of who she is!
My mom is the "real beauty" in my life.  I'm a twin and when my mom got pregnant she cut off all of her hair (like Amber Rose).  She did that before it became popular.  It meant that her hair didn't define her.  My mom is one of the most intelligent women that I know.  She's very independent and taught me to be a strong woman.  My parents were separated and my mom was essentially a single mom and doing it well.  She didn't let society's standards or assumptions get in the way.  She was never a submissive woman.  It's really shaped me into the woman I am today.
One beauty trend I have recently tried is to cut my hair short.  I have been growing it for a long time and now I cut it.  At first I was quite scared but I feel like this look is good for me now.
If I could only use one beauty or makeup product it would be an easy call.  I almost never leave the house without filing in my eyebrows.  I love and adore the Anastasia Beverly Hills brow wiz.  I love it!