There was a lot of black worn at the Golden Globe Awards last night.  Black is back, but for the wrong reasons.  We won't comment on the underlying issues, except to say that black can obviously be empowering.
As for matching a black dress to red carpet expectations and then to a specific makeup look…, well, it can be a huge challenge.  Because black is a "clean palette color" like white, the amount of makeup looks can be overwhelming.  Should the black dress be be lightened up, or kept dark?  Should it be made bold with colors or pushed into neutral and gray tones?  All of these makeup + black dress looks work in the abstract.  On the red carpet, worn by an actual human, it's a more complicated calculus.
The usual beautiful people of Hollywood and New York were out on the Gold Globes red carpet last night.  The graceful beauty of empowered female actresses was felt (FELT)!  Most of them looked absolutely lovely and amazing.
In order of love, here is our Golden Globes makeup artistry awards – the LoveRealBeauty "Makeup Makeup" awards (if you will…).  #makeupmakeup !
Our very favorite makeup from the Golden Globes goes to Alexandra Daddario.  She's the cover photo for this article, and the one below (right hand side).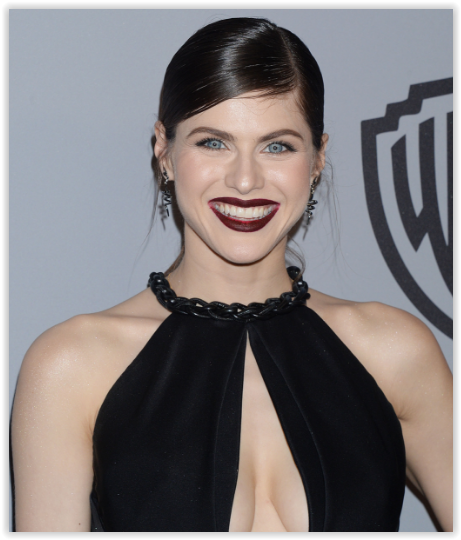 Just look at those amazing blue eyes and the combo her #MUA used to push the black theme.  This is Gothic, but not heavy.  Dark, yet not black.  That's hard to do.  No pancaking, no cracking, yet deeply Goth-ish!  Well done!
Our second favorite Golden Globes makeup goes to Emily Ratajkowski.  Her choice of red colored eyes is such a cool dimension to an otherwise very straightforward makeup look.  And, the red-ish blush and highlighter combo with the impressive eyebrows goes straight to the heart of red carpet #MUA artistry!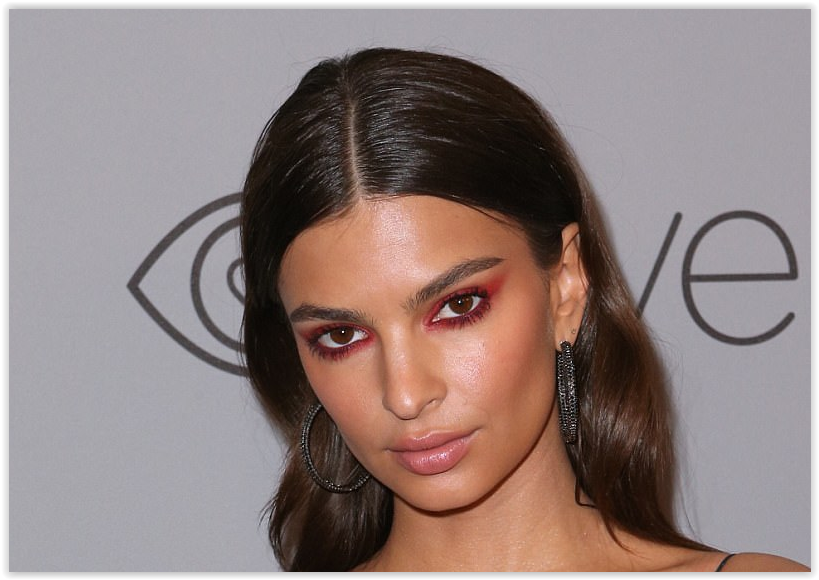 Or third favorite Golden Globes makeup is the look worn by Christina Hendricks.  It's hard not to love every #makeupmakeup of Ms. Hendricks.  She's just amazingly good at this stuff, notwithstanding her bitchy critics.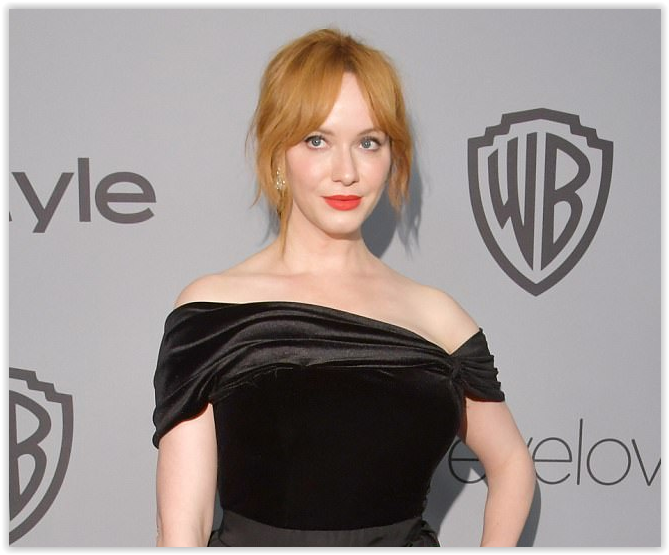 Sure, the messy red hair helps, but let's be honest, the rest of the look is fabulous with the matte lipstick in largess coloring.  Lovely!
We'll throw it out to you, dear LoveRealBeauty readers…, how would you makeup your makeup if you were parading the red carpet in a black costume dress?