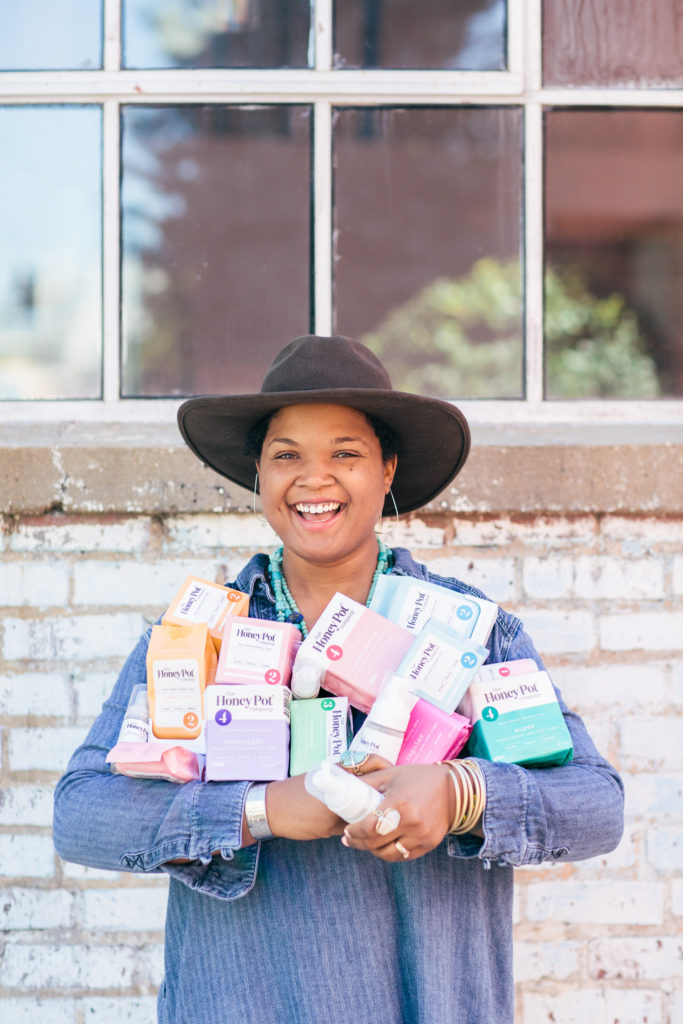 Beatrice Feliu Espada is interested in your health.  She's interested in creating a healthy set of products for women with few alternatives.  This isn't just a passing interest.  It's something that Beatrice Feliu Espada has developed over years of work – first as a natural food broker and then the sales manager for a kale chip company.  In addition to her time working at Whole Foods, Beatrice Feliu Espada has a background in pharmacy.  Put it all together and this Atlanta, via Virginia and Phoenix, woman, is perched for big success with The Honey Pot Company.  This is the #IWASW (Interview With A Successful Woman) of Beatrice Feliu Espada.
I've never truly been into makeup.  I don't really even know how to put it on.  I remember my mom taking me to get my makeup done for my high school prom.  My face was so itchy I ended up rubbing it off by the end of his night.  I prefer  an au natural look and no make up.  #nomakeup!
As for my current makeup routine and sense of fashion, I strongly prefer simplicity.  Beautiful means simple.  On a daily basis, I wash, moisturize, and use serum and toner.  I drink plenty of water and juice as well.  I like to wear comfy clothing with some sense of fashion.  For example, today I am wearing my favorite free people denim dress and jeans with a gray sweater and a pair of sneakers.  It's comfy, stylish and clean.
I prefer to spend time on the maintenance of my skin and body.  I prefer using nice skin products and adorning myself with natural oils.  It would not be realistic for me to spend any time putting on makeup outside of some lipstick.
The most beautiful person I know is my mother!  She's kind, loving and would do anything for me.  That's also "real beauty" – spirit of love and generosity.
Currently, my favorite beauty product is my face serum from Aqua skin care.  I also love my Kudarat serum as well.  And, if I had to be stuck on a desert island with only one beauty product, it would probably water!  Yes, water!  You must hydrate yourself to keep your skin beautiful.  And, let's face it (no pun intended…), you're going to get thirsty on a desert island!
And that was the #IWASW with Beatrice Feliu Espada!