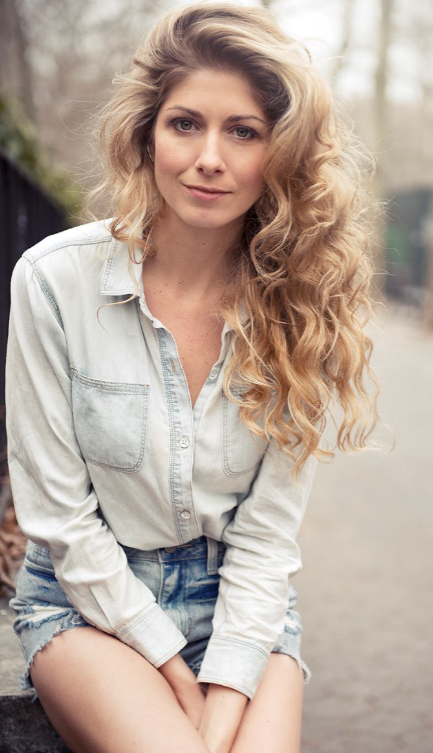 Ashley Weismantel has been in dozens of films.  But to say that Ashley Weismantel is an actress would be entirely misleading.  Sure, she acts.  She also produces, does set design and models.  Ashley Weismantel is around us, about us, and influencing us in numerous ways.  Yet it is her heart and dedication to family and children that is her most remarkable trait.  This is the beauty story of Ashley Weismantel. 
I am from Honolulu, Hawaii and relocated to New York in September 2015.  Growing up in Hawaii I wanted to act but I wanted to make a difference and do something meaningful with my talent and didn't aspire to take the typical actor's journey.
I have a passion for children's education utilizing the performing arts.  It began while working at a homeless shelter in Hawaii.  I noticed a lack of creative outlets for the kids in the community.  I began using the arts to teach the kids in a fun and creative way by doing interactive performances.  That's how I really got into acting and I ended up on tour in the Hawaiian Islands for six years performing children's educational theater shows.
Since arriving in New York, I have had the opportunity to tour on an anti-bullying show and to teach children's drama in Brooklyn.  Currently, I work for a non-profit that takes literacy and the arts in to underprivileged area's across New York.  I also continue commercial acting and modeling.
Growing up in Hawaii, I was not comfortable in my own skin.  I thought beauty was skinny and dark skin.  I dealt with eating disorders throughout school.  I spent hours sunbathing to get my skin a darker shade.
It wasn't until my senior year of high school that a light bulb went off.  I realized that beauty starts in the heart and radiates outward.  I looked around and saw different shapes, sizes, colors and skin imperfections and it was all beautiful.  It's what's on the inside that counts and your inner beauty shows while walking the streets, making your dentist laugh while drilling your tooth or giving up your seat on the train.  Once I started embracing my body and personality, I truly felt my inner beauty bloom.
Accordingly, my definition of beauty is embracing imperfections and leading with heart.  Someone kind and loving to others.  Selfless.  Giving.  Natural.  I focus on the basics and go natural.  I brush on minerals, blush and a neutral lip and go.  No eye liner and dark eye shadows, unless it's a night out or an event.  There's always an opportunity to be the joy and beauty in someone's day.
When I first moved to New York, I struggled with the climate change and had to start a different skin care regime.  My mom is an esthetician and has me on a great skincare routine.  Combined with healthy eating, I've paired my makeup down to a minimum.
Once I learned to love myself (personality), my skin and body, I felt more confident.  That confidence allows me to maintain a very simple look: t-shirts, jeans, rompers and the hair down and flying in the wind.  I feel most beautiful in nature and being outdoors hiking, dirt biking or doing yoga at the beach.  Nothing is more beautiful than a bright smile, kindness, a positive outlook and confidence.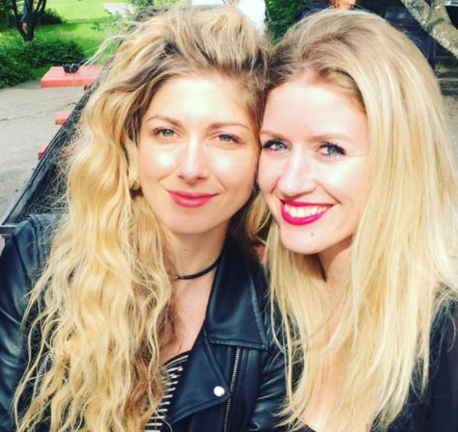 My best friend Sasha is one of the most beautiful people I know.  She is a hard working single mother and artist who is raising my two beautiful godchildren.  She is a perfect example of beauty – strong, beautiful, talented, confident, kind, selfless, hard working and an overall amazing human being.  After putting her girls to bed she stays up late painting and creating beautiful artwork of families, pets, children's mazes or even grandpa's favorite car!  Her beauty starts from in the inside and radiates out in her laughter and warm smile!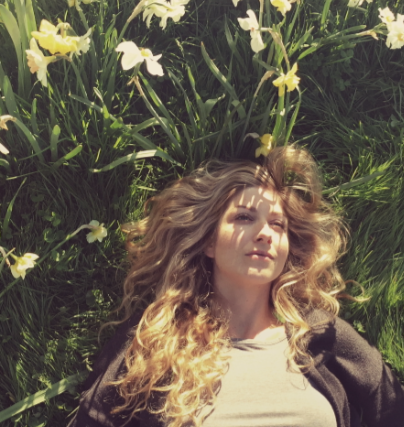 Haven Of Rest Day Spa sponsors all my skin care needs and has me on a great skin care regime.  At night Jan Marini's c-esta serum for lines and sun damage. Daytime Phyiscal Sunscreen for sun protection and Haven Of Rest's own Camphor Clarifying mask which clears the skin and shrinks the pores.
If I could only wear one beauty product, it would be Jane Iredale mineral powder in "radiant."  It gives just enough coverage and it provides a natural glow.
This is the beauty story of Ashley Weismantel!