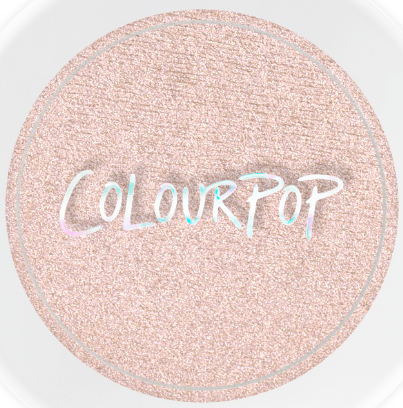 It's the makeup trend that's been described ad nauseam in the pages of glossy beauty and fashion magazines.  Still, you can't seem to get enough of it.  It's highlighting!  I own more highlighters than I will ever know what to do with and yet I still keep buying more thinking that THIS one will give me the glow of the gods.  Well I think I am a little closer to finding that shine with the help of this week's product: ColourPop's Super Shock Cheek in Smoke 'n' Whistles.
The first thing I noticed upon opening the cute little white packaging was the texture of the formula.  ColourPop has perfected the highlighter game.  It's best of both worlds in their product: damp to the touch, but upon application, smooths out to a dry powder that doesn't drag product underneath.  Really, it's the perfect balance for the application of a highlighter.  Over powder, under foundation, put it on whenever and it will glow the distance.
Additionally, the price is very decent.  I have talked about other ColourPop items before and have always loved the fact that they choose to stray away from the brick-and-mortar and are an all online company.  This helps bring costs down and, since I've fallen in love with them – which was over a year ago – they haven't changed their prices once, even after going completely viral, which is unheard of in the beauty industry.
One of the best things about this highlighter is that it's buildable.  The easiest way I've found to apply ColourPop's Super Shock Cheeks is with my fingers.  Brushes don't seem to pick up the damp formula and sponges apply too large of an area to control where the highlight is going. Once I started applying this with my fingers, I could go for a natural no-makeup glow, or a metallic sheen that you could see a block away.  I love that it can create so many looks. Way to glow, ColourPop!
There are no immediate downsides to this product other than makeup artists might have difficulty applying it to their clients with their fingers.  That's not much of a downside though.  If you purchase this for self-application, all you need is a clean set of hands and the will to glow hard or glow home.  Ok enough with the puns. Until next week!
ColourPop Smoke N Whistle Highlighter can be purchased on Amazon.com HERE!
Do you have a product you'd like to see me review? Let me know!
To view other products from ColourPop, check out their website.