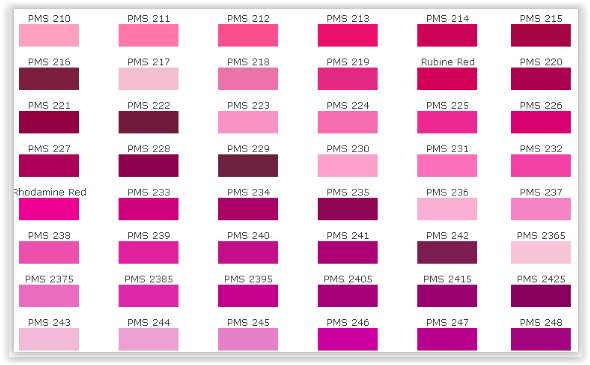 Pink is a color that can be very divisive.  That may sound somewhat silly, but it is (mostly) true.  How many friends do you have who either "love" pink or do their very best to distance themselves from the mere reflection of the color?
Pink is meant to be a soft color of red and according to Wikipedia it is "most often associated with charm, politeness, sensitivity, tenderness, sweetness, childhood, femininity and the romantic."  Thus, even a color associated with the femininity is construed differently among women.  Some of hate it because it does convey a "girly" sense while others love that feeling either as irreverent and fun or yearning from some type of knowing innocence.  Pink can be so sweet or a real badass.  Keep reading….!
Pink is simply not just one color.  When we think about pink, we often think of a traditional, lighter version of the color that can easily be associated with your nine year old niece's first visit to the salon.  Yes, that is one color of pink and it has its place in beauty and fashion.  No doubt about it, we've seen some beautiful pink makeup in the past several years.
But, there are so many different tinges, and variations of pink.  Think about "shocking pink," a much bolder color invented in 1931 by Italian fashion designer Elsa Schiaparelli.  It's closer to a hard pigment and can easily be worn by your friendly, beautiful "Suicide Girl" whenever she wants to mix it up a bit.
We love pink because of its tendency to raise effects and the fact that there are many different variations of pinks.  What pink do you like the most?